GSK cuts 650 jobs in the US
News
GlaxoSmithKline moves ahead with its planed cost saving strategy and cuts 650 jobs in North Carolina, according to notification sent to the local state department of commerce.  
The UK pharma giant has sent an official Worker Adjustment Retraining Notification letter (WARN) to the North Carolina Department of Commerce stating that it plans to cut 100 positions at its Research Triangle Park site and 450 in its field sales force in all 50 states.
In the letter's supporting information the company stated that "downsizing is intended to contribute to major cost savings and improve the operational performance within certain sections of our commercial and commercial support operations."
The company is also going to cut 100 back-office positions functions in its Philadelphia office.
Employees at all locations were notified on Wednesday and GSK expects most positions to be vacated by the end of November this year.
Those affected will be offered severance benefits, subsidised health insurance and outplacement support, according to the WARN letter sent to the department of commerce.
GSK mentioned a major restructuring programme for the first time in July this year, with its aim to slash the company cost by half a billion dollars in the effort to bolster research spending.
According to the company, the implementation of restructuring plan will be finalised by 2021 with the estimated cost of the whole programme hovering around $2.2 billion.
[caption id="attachment_19489" align="alignleft" width="132"]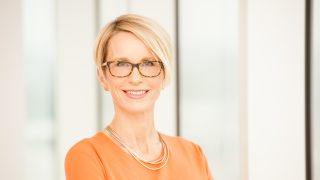 Emma Walmsley[/caption]
GSK's CEO Emma Walmsley commented on the plan in July: "Innovation is the first of our three long-term strategic priorities I set out for GSK.
"Improving the performance of our pharmaceuticals business and strengthening our R&D pipeline is fundamental to this.
"We have announced the start of a new approach to R&D which aims to capitalise on the assets we have in our promising early-stage pipeline and build the next wave of growth for GSK."
GSK currently employs nearly 900 people at its North Carolina manufacturing facility in Zebulon and 2,000 at its Research Triangle Park campus. No jobs in Zebulon will be cut as part of the restructuring plan. Glaxo employs over 15,000 people in total in the US.