FDA looks at pulling speedy approvals for three cancer drugs
News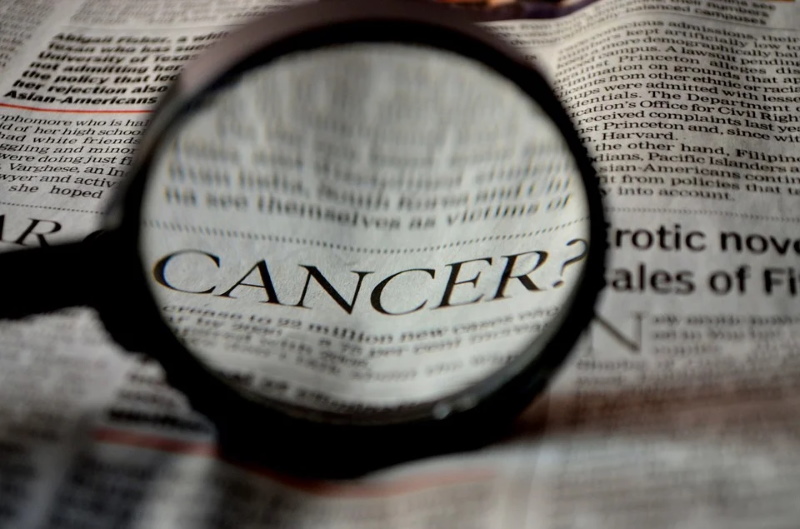 FDA advisors will scrutinise three cancer immunotherapies granted conditional approvals at a three-day meeting this week, to see if they should stay on the market. 
The Oncologic Drugs Advisory Committee (ODAC) is scheduled to look at the data for the three drugs – Merck & Co's Keytruda (pembrolizumab), Bristol-Myers Squibb's Opdivo (nivolumab) and Roche's Tecentriq (atezolizumab) – across six types of cancer.
In all cases the drugs generated promising data in mid-stage studies that was enough to support preliminary approval as part of the FDA's efforts to bring new therapies to patients more quickly. However, they failed larger follow-up studies designed to confirm those initial findings.
The last few months have seen four occasions in which drugmakers have opted to voluntarily withdraw approvals for cancer drugs that failed confirmatory trials, but this is a rare example of the ODAC convening a meeting to review drugs with a view to potentially voiding their approvals.
The earlier voluntarily withdrawn approvals were for Opdivo and Keytruda for relapsed small cell lung cancer (SCLC), and Tecentriq and AstraZeneca's Imfinzi (durvalumab) for relapsed urothelial carcinoma (UC).
Today (27 April), the ODAC is due to look at Tecentriq in combination with BMS/Celgene's Abraxane (nab-paclitaxel) for people with advanced triple-negative breast cancer (TNBC) whose tumours express PD-L1, an indication which was provisionally approved by the FDA in 2019 on the strength of the Impassion130 study.
A similar trial called Impassion131 of Tecentriq with regular paclitaxel flopped, and even suggested patients treated with paclitaxel alone may have fared better. Briefing documents published by the FDA ahead of the meeting suggest that discussion will focus on ongoing trials that may serve as alternative confirmatory studies.
On Wednesday (28 April), the focus will shift to Keytruda and Tecentriq as first-line treatments for UC patients unable to be treated with cisplatin-containing chemotherapy – which both got the go-ahead in 2017.
Since then, Merck KGaA and Pfizer have picked up a full FDA approval for their immunotherapy Bavencio (avelumab) as a first-line maintenance therapy for this type of cancer, and that could potentially raise the level of evidence needed to keep Keytruda and Tecentriq available to patients.
The following day, the ODAC turns its attention to Keytruda for third-line treatment of recurrent, PD-L1-expressing gastric or gastroesophageal junction adenocarcinoma – cleared in 2017 – and the approvals of Keytruda and Opdivo as second-line therapies for hepatocellular carcinoma (HCC) previously treated with Bayer/Onyx' Nexavar (sorafenib) in 2018 and 2020.
When the meeting was announced last month, Richard Pazdur, head of the FDA's Office of Oncologic Diseases, said that it "creates an opportunity for external oncology experts and patients with cancer to share input and perspective with the FDA".
He said that the deliberations could result in drugs remaining on the market or recommendations for additional clinical trials.
Since the start of the FDA's accelerated approval programme for cancer drugs in 1992, more than 155 have been granted but only 10 (6%) have been withdrawn, according to the FDA, which has been criticised for failing to follow up when confirmatory trials either aren't carried out or have negative results.
Writing in the New England Journal of Medicine (NEJM) last week, Pazdur and Julia Beaver said that only a small percentage of drugs fail to have their initial benefit confirmed, arguing this should be viewed "not as a failure of accelerated approval but rather as an expected trade-off in expediting drug development that benefits patients with severe or life-threatening diseases".
The FDA has used opted to revoke an accelerated cancer approval only once, back in 2011 when Roche's Avastin (bevacizumab) lost its license as a breast cancer treatment in combination with chemotherapy.
In 2016, the agency was criticised by the US Government Accountability Office (GAO) for not gathering enough post-marketing data on drugs granted expedited approvals.