FDA grants swift review to Lynparza in first-line prostate cancer
News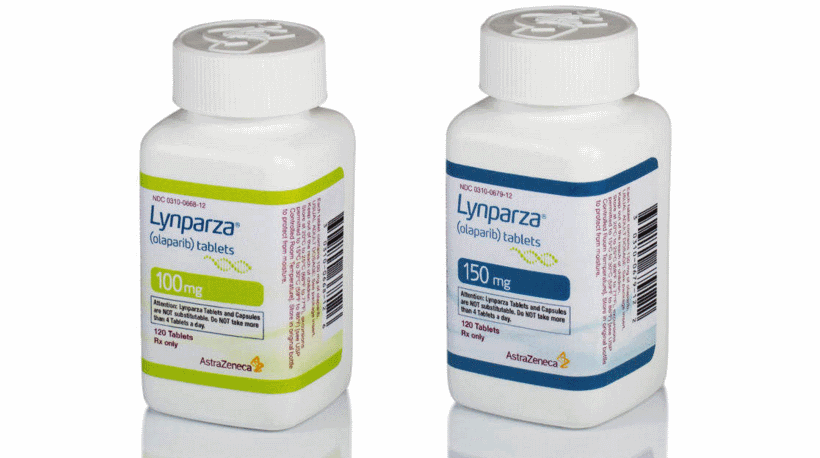 AstraZeneca and Merck & Co's PARP inhibitor Lynparza is already used to treat prostate cancer associated with a specific genetic mutation, but could see its use broadened if a new marketing application is approved by the FDA.
The US regulator has started a priority review of Lynparza (olaparib) in combination with abiraterone and prednisone or prednisolone as a first-line treatment for metastatic castration-resistant prostate cancer (mCRPC) based on the results of the PROpel trial.
The study – which included an all-comer population of men with mCRPC – showed that Lynparza plus Johnson & Johnson's hormonal therapy Zytiga (abiraterone) reduced the risk of disease progression or death by 34% versus Zytiga alone, with radiographic progression-free survival (rPFS) of 24.8 months and 16.6 months, respectively.
Lynparza was approved in 2020 as a second-line therapy for homologous recombination repair (HRR) gene-mutated mCRPC last year, but extending its label to include non-HRR patients in the frontline setting would dramatically increase the number of patients eligible for treatment.
First approved in 2014, the drug is also used for a range of indications across ovarian, breast, fallopian tube, peritoneal and pancreatic cancers, and remains one of AZ's fastest growing oncology therapies, with sales rising 18% to almost $1.3 billion in the first half of this year.
The priority review means that the FDA aims to complete its assessment of the application within six months, and according to AZ that should occur before the end of the year.
Prostate cancer is the second-most commonly diagnosed cancer in men and – despite an increase in the number of available treatments for men with mCRPC – five-year survival remains obstinately low at around 15%. In the US, prostate cancer is projected to cause approximately 35,000 deaths in 2022.
"If approved, Lynparza with abiraterone will become the first combination of a PARP inhibitor and a new hormonal agent for patients with this disease," said AZ's head of oncology R&D Susan Galbraith.
The new indication would also extend Lynparza's lead in prostate cancer over rival PARP inhibitors like Clovis Oncology's Rubraca (rucaparib), GSK's Zejula (niraparib) and Pfizer's Talzenna (talazoparib). Rubraca was approved in 2020 for BRCA1/2 mutated mCRPC, and is in two phase 3 trials to extend its label.
Those include the CASPAR study of the drug in combination with Pfizer/Astellas' Xtandi (enzalutamide) which includes an all-comer mCRPC population whose tumours have become resistant to first-line androgen-reducing drugs. Janssen's niraparib recently showed that it was able to improve rPFS in patients with newly-diagnosed mCRPC when given alongside Zytiga and prednisone in the MAGNITUDE trial, but its benefits were confined to patients with HRR mutations only.
Pfizer's Talzenna meanwhile has been paired with Xtandi in the phase 3 TALAPRO-2 trial, in patients with and without HRR mutations, with results due to be reported later this month, and the TALAPRO03 study in a group with DNA repair gene mutations.