FDA grants speedy review to Dupixent rare skin disease
News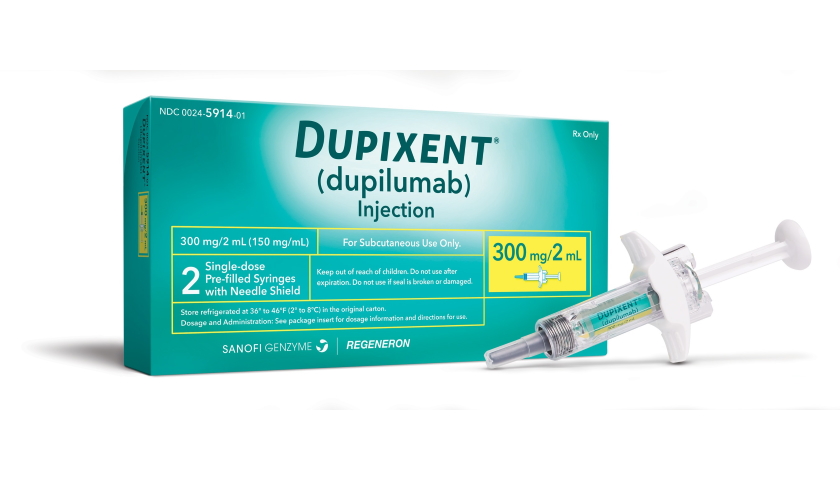 Sanofi and Regeneron should hear from the FDA in the autumn whether it will approve their blockbuster immunology drug Dupixent as a therapy for rare skin disease prurigo nodularis (PN).
The US regulator has granted Dupixent (dupilumab) a six-month priority review in PN and is due to deliver a verdict by 30 September, offering patients hope of a first-approved therapy for the highly-debilitating disease.
Additional regulatory filings outside of the US are also planned in 2022, said the partners.
PN causes hard lumps or nodules to form on the skin that are so itchy they can lead patients to scratch themselves to the point of bleeding or pain.
At the moment, treatment typically involves oral or topical corticosteroids, antihistamines and some antidepressant drugs, but responses are often inadequate, vary widely between patients, and come with the burden of safety risks if used long-term.
The review is based on a pair of phase 3 trials of Dupixent in PN patients whose symptoms were inadequately controlled with current drugs.
The PRIME and PRIME2 studies both showed that the IL-4 and IL-13 inhibitor significantly improved disease signs and symptoms compared to placebo, including reduction in itch and skin lesions.
In almost half (45%) of patients, Dupixent treatment resulted in clear or almost clear skin  at 24 weeks, compared to 16% of controls, and patients also report significantly greater improvements in measures of health-related quality of life, skin pain and symptoms of anxiety and depression
Dupixent is already approved to treat atopic dermatitis and other indications including severe asthma, chronic rhinosinusitis with nasal polyposis, and most recently eosinophilic oesophagitis.
The drug has become a powerhouse for revenues at Sanofi and Regeneron, with the company pitching at peak sales of €10 billion ($10.75 billion) a year and some analysts predicting levels could go as high as $12.5 billion.
PN is among a clutch of additional indications driven by type 2 inflammation that could account for upwards of $2 billion of that total, although if approved Dupixent may not have long on the market before it faces competition.
Potential rivals emerging through the industry pipeline include AbbVie's JAK inhibitor Rinvoq (upadacitinib), Leo Pharma's IL-13 antibody tralokinumab, Chugai/Galderma's IL-31-targeting nemolizumab, Trevi Therapeutics' mu opioid acting Haduvio (nalbuphine ER), and Kiniksa Pharma's vixarelimab, which also acts via the IL-31 pathway.