FDA delays decision on Biogen's ALS hope tofersen
News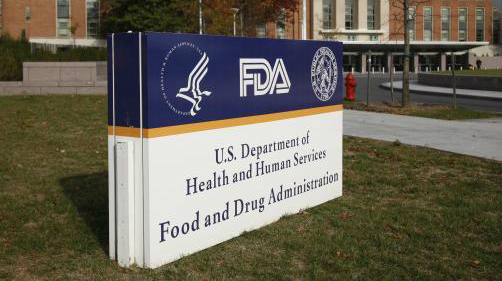 The FDA is planning to take an additional three months to review Biogen's experimental therapy for amyotrophic lateral sclerosis (ALS), setting back its decision date from January to April.
Without going into details, Biogen confirmed the extended deadline today, saying that it has submitted responses to queries raised by the FDA that, according to the regulator, amounted to a "major amendment" to the filing, requiring additional review time.
A few weeks ago, the delay would have been a big deal for Biogen, as tofersen was among its most important near-term launch prospects. However, since then it has trumpeted positive results with Eisai-partnered Alzheimer's disease candidate lecanemab which – if confirmed – could set the biotech back on track after the debacle of its previous Alzheimer's therapy, Aduhelm (aducanumab).
The FDA started reviewing tofersen in July under its accelerated approval pathway and a priority review based of the results of the VALOR trial, which disappointed at its first readout last year, but has since seen improved data showing it can slow progression of the devastating neurodegenerative disease.
Partnered with Ionis, tofersen is an antisense oligonucleotide, targeting a rare form of ALS caused by mutations in the gene for superoxide dismutase 1 (SOD1).
Around 2% of cases of ALS – also known as motor neurone disease (MND) – are linked to mutations in the SOD-1 gene. There are around 31,000 patients with ALS in the US.
Biogen's global head of global safety and regulatory sciences, Priya Singhal, said that the company is "committed to providing any details the agency needs to complete the review of tofersen," adding that in the meantime Biogen will continue to provide the drug to patients via its early-access programme.
There was no update from Biogen on whether the FDA will require an advisory committee meeting to review the data with the drug. So far, there is still no date for that.
It remains to be seen whether the data from VALOR will convince the regulator to grant conditional approval while it waits for results from a confirmatory phase 3 trial (ATLAS ) in SOD1-ALS, which is due to generate results in 2026.
Biogen is currently squeezed between competitive pressures to its multiple sclerosis and spinal muscular atrophy products and practically zero sales of Aduhelm, so a lot is riding on its near-term pipeline, including lecanemab, tofersen, Sage Therapeutics-partnered antidepressant zuranolone, and lupus therapies litifilimab and dapirolizumab pegol.
Last month, the FDA ended a five-year drought in new therapies for ALS when it approved Amylyx' Relyvrio (sodium phenylbutyrate and taurursodiol), despite doubts about its efficacy.