FDA clears Dupixent as first drug for rare skin disorder
News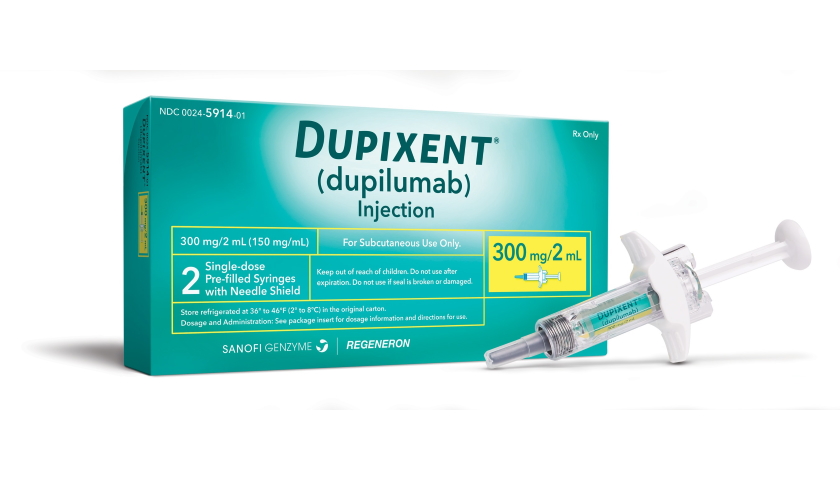 Sanofi and Regeneron have claimed the first approval in the US for a drug for prurigo nodularis, after the FDA gave a green light to Dupixent as a treatment for adults with the rare skin disease following a priority review.
There are about 75,000 adults in the US living with prurigo nodularis who are in desperate need of new treatment options, according to the two drugmakers.
The disorder – driven by type 2 inflammation characterised by an antibody-based immune response – causes hard lumps or nodules to form on the skin that are so itchy they can lead patients to scratch themselves to the point of bleeding or pain.
At the moment, treatment typically involves oral or topical corticosteroids, antihistamines, and some antidepressant drugs, but responses are often inadequate, vary widely between patients, and come with the burden of safety risks if used long-term.
https://twitter.com/itchdoctor/status/1575304886769651717
Dupixent (dupilumab) has been approved on the back of two phase 3 trials in patients with prurigo nodularis whose symptoms were inadequately controlled with current drugs.
The PRIME and PRIME2 studies both showed that the IL-4 and IL-13 inhibitor significantly improved disease signs and symptoms compared to placebo, including reduction in itch and skin lesions.
In almost half (45%) of patients, Dupixent treatment resulted in clear or almost clear skin after 24 weeks' treatment, compared to 16% of controls, and patients also report significantly greater improvements in measures of health-related quality of life, skin pain, and symptoms of anxiety and depression.
Dupixent is already approved to treat atopic dermatitis, as well as other indications involving type 2 inflammation, including severe asthma, chronic rhinosinusitis with nasal polyposis, and eosinophilic oesophagitis.
"Dupixent has already transformed the treatment landscape of several diseases driven by type 2 inflammation […] and been prescribed to more than half a million patients around the world for its approved indications," said Regeneron's chief scientific officer George Yancopoulos in a statement.
"With this approval, those suffering with prurigo nodularis finally have a medicine to address the debilitating signs and symptoms of the disease," he added.
Sales of Dupixent rocketed 43% to around $2 billion in the second quarter, driven by demand in its main atopic dermatitis and severe asthma indications – fuelled by approvals in earlier age groups – as well as smaller add-on indications, such as oesophagitis.
Sanofi and Regeneron have predicted that Dupixent could make around $13 billion a year at peak, which would propel the drug into the top five biggest pharmaceutical sellers behind brands like AbbVie's immunology blockbuster Humira (adalimumab), Merck & Co's cancer immunotherapy Keytruda (pembrolizumab), and COVID-19 vaccines.
The drug is also being tested in some forms of chronic obstructive pulmonary disease (COPD) and various conditions leading to urticaria (hives), although it fell short in a phase 3 trial in chronic spontaneous urticaria (CSU) earlier this year.
Development in peanut allergy has also been discontinued, said Sanofi in its second-quarter update.