FDA makes unprecedented move, asks Endo to pull painkiller from market
The FDA has asked Endo to voluntarily remove its painkiller Opana ER from the US market, because of concerns it is fuelling the country's opioid addiction epidemic.
New FDA commissioner Scott Gottlieb has pledged to take action against the opioid painkiller addiction sweeping across many parts of the US, and this request is indicative of the regulator's new, proactive stance.
This is the first time the agency has asked for a currently marketed opioid pain medication to be removed from the market due to the public health consequences of abuse.
Endo is said to be now considering its options.
It follows a March meeting of a committee of the FDA's independent advisers, who voted 18 to eight that benefits of Opana ER (oxymorphone hydrochloride extended release) no longer outweighed its risks.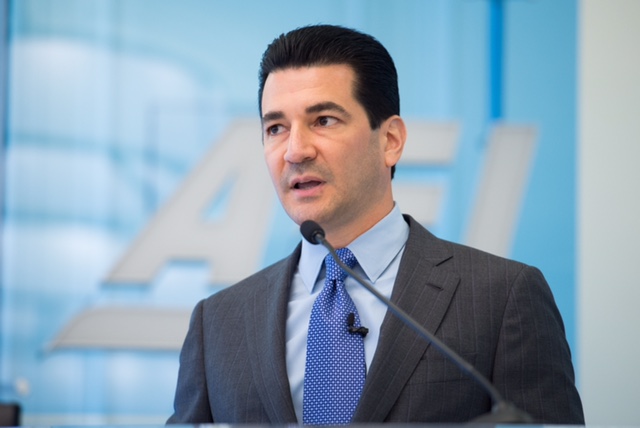 Scott Gottlieb
Gottlieb said: "We are facing an opioid epidemic – a public health crisis, and we must take all necessary steps to reduce the scope of opioid misuse and abuse."
"We will continue to take regulatory steps when we see situations where an opioid product's risks outweigh its benefits, not only for its intended patient population but also in regard to its potential for misuse and abuse."
The FDA reviewed all available postmarketing data, which demonstrated a significant shift in the route of abuse of Opana ER from nasal to injection following a reformulation in 2012.
Injection abuse of reformulated Opana ER has been associated with a serious outbreak of HIV and hepatitis C, as well as cases of the serious blood disorder, thrombotic microangiopathy.
First approved in 2006 for moderate-to-severe pain when a constant analgesic is needed for an extended period of time, Endo's reformulation was intended to make the drug harder to crush for snorting or injecting.
While it met regulatory standards, the FDA said data did not show the reformulation would reduce abuse, and with more information about its risks the agency is taking steps to remove the product from the market.
Dublin-based Endo suggested it may not comply with the FDA's request, saying it "feels a strong sense of responsibility to improve the care of pain for patients while at the same time taking comprehensive steps to minimize the potential misuse of its products."
"Endo is reviewing the request and is evaluating the full range of potential options as we determine the appropriate path forward," the company said in a statement.
Don't miss your daily pharmaphorum news.
SUBSCRIBE free here.