FDA approves first ever 'digital pill'
News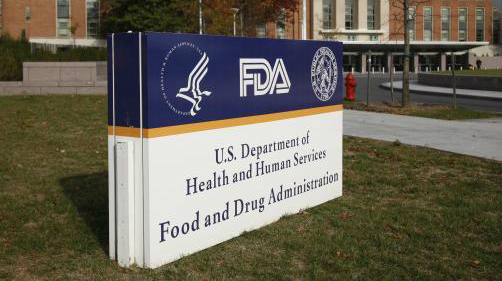 The first ever 'digital' pill with a built-in sensor to track compliance has been approved by the FDA, 19 months after being rejected by the agency over safety concerns.
Abilify MyCite combines Otsuka's aripiprazole, a drug used to treat schizophrenia, bipolar disorder and depression, with an ingestible sensor produced by Proteus Health.
The sensor records when the pill has been taken and sends a message to a wearable patch. This is then transmitted to a mobile phone app, allowing patients to track their own compliance and share this data with caregivers and doctors.
The treatment intends to address issues with patients taking their medication correctly. Some studies have shown that around 50% of chronic disease patients in developed countries do not take their medication as prescribed.
[caption id="attachment_33850" align="alignnone" width="150"]

Mitchell Mathis, director of the Division of Psychiatry Products in the FDA's CDER[/caption]
"Being able to track ingestion of medications prescribed for mental illness may be useful for some patients," said Mitchell Mathis, director of the Division of Psychiatry Products in the FDA's Center for Drug Evaluation and Research. "The FDA supports the development and use of new technology in prescription drugs and is committed to working with companies to understand how technology might benefit patients and prescribers."
The decision approves the Ability MyCite system as a whole - both Abilify and Proteus Health's sensor and patch had previously been cleared individually in the US.
In combination though, the Abilify MyCite system was rejected by the FDA in April last year due to concerns over the possible impact of "human factors" on safety.
At the time the agency requested more information about the system's performance under conditions in which it was likely to be used.
Although now approved, Abilify MyCite will carry a warning in its labelling stating that the system has not been shown to improve patient compliance and that it "should not be used to track drug ingestion in "real-time" or during an emergency because detection may be delayed or may not occur."
The decision is yet another step by the FDA to streamline access to innovative medicines and devices. In recent months, the agency has picked the first cohort for its Pre-Cert Pilot Program to speed up access to new solutions from 'trusted' companies and revealed plans to improve access to consumer genetic tests.
The agency is also in the process of revamping its Expedited Access Pathway process for getting new products to market. Guidance for the new Breakthrough Device pathway is currently waiting to be finalised.