FDA advisors split on Biogen's ALS therapy
News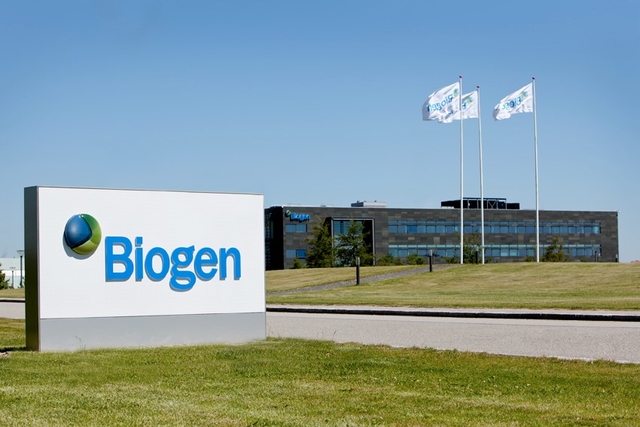 Biogen's chances of getting an FDA approval for its tofersen drug candidate for amyotrophic lateral sclerosis (ALS) patients who have mutations in the SOD1 gene have been left up in the air, after FDA advisors said they were unconvinced by its efficacy data.
Three members of the Peripheral and Central Nervous System Drugs Advisory Committee voted that the dataset submitted by Biogen showed "convincing evidence" of effectiveness, with five voting no and one abstaining.
On the plus side for Biogen, the panel did vote unanimously that the available evidence is sufficient to conclude that a reduction in plasma neurofilament light (NfL) chain concentration in tofersen-treated SOD1-ALS patients is reasonably likely to predict clinical benefit of tofersen.
The FDA is due to make a decision on tofersen by 25th April, and Biogen's interpretation of the meeting was that the overall consensus is that the benefit to risk profile of tofersen in SOD1-ALS is favourable, and the Nfl vote could be enough to secure accelerated approval for the drug.
The filing is based mainly on the VALOR trial, which generated mixed results, missing its primary endpoint – an improvement over baseline on the Revised ALS Functional Rating Scale (ALSFRS-R) score for disease progression – on a first readout in 2021.
Further follow-up of patients with the devastating neurodegenerative disorder showed improved results, described as "clinically meaningful" by Biogen, although it is clear its hopes of approval lie squarely with the Nfl data.
Data presented at the meeting showed that, after 28 weeks, tofersen achieved a median 55% reduction in Nfl, which is used as a biomarker for damage to neurons, compared to a 12% reduction in a placebo group.
Biogen's hope is for an accelerated approval, based on the Nfl surrogate endpoint, that would allow it to make tofersen available to patients while it waits for disease progression data from the confirmatory phase 3 ATLAS trial, which is recruiting patients with pre-symptomatic SOD1-ALS. That readout isn't expected until 2027.
"After hearing the moving experiences of the ALS community and reviewing the totality of data, the committee voted that reductions of neurofilament are reasonably likely to predict clinical benefit of tofersen," said Priya Singhal, Biogen's head of development.
"If approved, tofersen would potentially represent a major advance for people living with SOD1-ALS," she added. "We thank the FDA for convening this important discussion. Most importantly, we are grateful to all the people with SOD1-ALS who participated in our tofersen studies, and their caregivers, families, study investigators, and the entire community, without whom this research could not have been conducted. "
Partnered with Ionis, tofersen is an antisense oligonucleotide that targets the mutation in the SOD1 gene responsible for this form of the disease, which accounts for a small proportion (around 2%) of all cases. There are around 31,000 patients with ALS in the US.