Blow to Biogen as ALS hope tofersen flunks phase 3 trial
News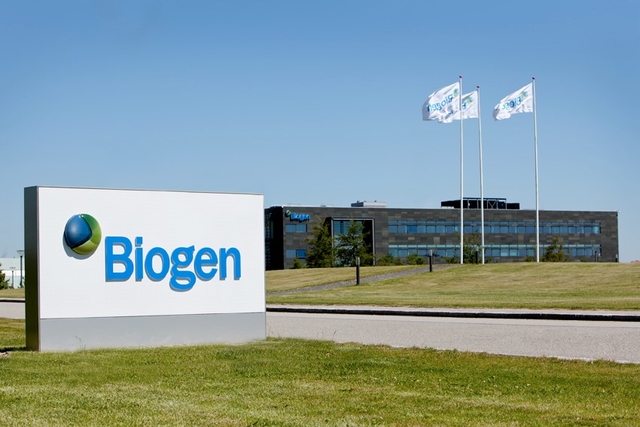 Already struggling to make headway with its recently launched Alzheimer's drug, Biogen suffered a major late-stage pipeline setback after its tofersen drug for amyotrophic lateral sclerosis (ALS) missed the mark in a late-stage study.
Tofersen missed its primary objective in the VALOR study, with patients on the drug failing to seen a statistically significant improvement over baseline on the Revised Amyotrophic Lateral Sclerosis Functional Rating Scale (ALSFRS-R) after 28 weeks compared to placebo.
Biogen has pointed to positive trends on multiple secondary measures including measures of motor and respiratory function, muscle strength and quality-of-life in the 108-subject study that it says indicates tofersen still has potential as treatment for ALS, also known a motoneuron disease (MND).
The results were welcomed by patient organisations, which welcomed Biogen's announcement that it will expand the early access programme to the drug, originally developed by Ionis.
https://twitter.com/mndassoc/status/1449847788372697088
The result will be a big disappointment to the company given the problems it has had with Alzheimer's therapy Aduhelm (aducanumab), which was controversially approved on the back of mixed data in trials.
On the other hand, there is already speculation that tofersen may be approvable under the FDA's accelerated pathway given the Aduhelm decision.
Tofersen is an antisense drug targeting the enzyme superoxide dismutase 1 (SOD1) that is injected directly into the spinal canal once a month, and is being tested in a form of the neurodegenerative disease known as SOD1-ALS, which is linked to mutations in the gene coding for the enzyme.
Tofersen is designed to switch off the production of faulty SOD1, which is thought to have a toxic effect on neurons in ALS. SOD1-ALS is thought to account for around 2% of all ALS cases, and is a particularly aggressive and fast-progressing form of the disease.
Alfred Sandrock, head of R&D at Biogen, said: "following discussions with investigators, bioethicists, and having listened to the voice of patient advocacy groups, we will broaden early access to tofersen to all eligible SOD1-ALS patients."
In VALOR, the difference between tofersen and placebo on the ALSFRS-R scale was 1.2 points, below the difference which would have been considered clinically meaningful.
There were however greater reductions in SOD1 levels in the cerebrospinal fluid (CSF) compared to placebo, as well as bigger change from baseline in plasma neurofilament light chain (NfL), a biomarker for neurodegeneration.
The result also comes after another late-stage pipeline candidate – gene therapy BIIB112 for the rare inherited eye disease X-linked retinitis pigmentosa – also failed to meet its targets in a phase 2/3 trial earlier this year.
Last year, Biogen expanded its ALS pipeline by forging an alliance with CRISPR-based gene editing  startup Scribe Therapeutics in a $415 million deal.