Fall in efficacy of Merck's molnupiravir puts Pfizer in driver's seat
News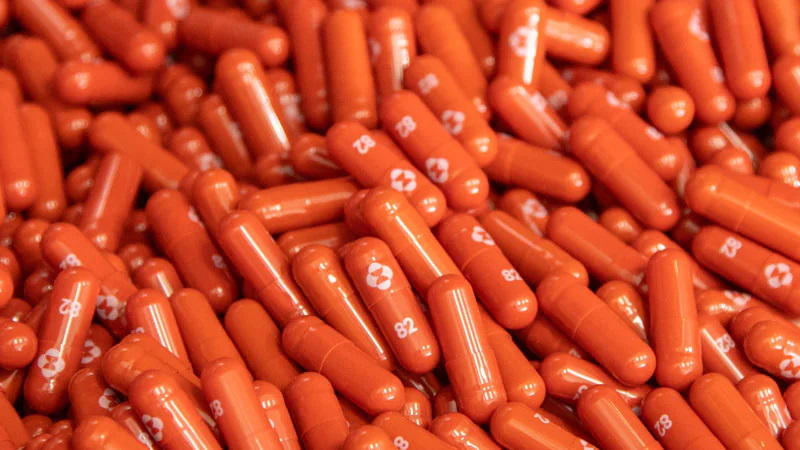 Merck & Co has reported new data with its oral antiviral molnupiravir that suggests it is not as effective against COVID-19 as originally hoped.
An updated readout from the MOVE-OUT study of molnupiravir shows that the original 48% reduction in the risk of hospitalisation or death in people with mild or moderate COVID-19 at high risk of progression has now been trimmed to 30% with longer follow-up.
At last count, the 9.7% of people taking placebo in the trial had become seriously will with COVID-19, compared to 6.8% of the molnupiravir group.
The data hands an even bigger advantage to Pfizer's rival oral antiviral Paxlovid (PF-07321332/ritonavir), which according to its phase 3 trial had 89% efficacy in preventing hospitalisation and death in the EPIC-HR trial.
Pfizer has already pulled ahead commercially with its antiviral, having secured a whopping $5.3 billion order from the US government for 10 million courses of the drug due to be delivered this year and in 2022. The US has also ordered 3.1 million doses of molnupiravir for around $2.2 billion.
Merck – which is developing the drug with Ridgeback Biotherapeutics – is one step ahead for a regulatory perspective in that it already has approval for molnupiravir as Lagevrio in the UK – with a government order for 480,000 courses – but the apparent efficacy advantage for Paxlovid suggests the momentum is with Pfizer.
Shares in Merck lost 3.5% of their value after the announcement, while Pfizer – already making big profits from its BioNTech-partnered COVID-19 vaccine – rose almost 6%.
The timing of the MOVE-OUT update also comes just a couple of working days before molnupiravir is due to come in front of an FDA advisory committee.
At the moment, it's not at all clear whether the fall-off in efficacy might affect that verdict – particularly as supplies of oral antivirals are likely to be limited, at least initially.
Oral antivirals are highly anticipated because they could be given to patients at home and prevent them developing more severe symptoms, reducing the burden on hospitals during the crisis.
Merck said in a statement that the study design meant that the definitive evaluation of efficacy was considered complete at the planned interim analysis, when enrolment into the study was halted on the recommendation of its data monitoring committee.
"The interim analysis and the additional analyses support the efficacy and overall favourable benefit-risk assessment of molnupiravir," it said.
"Merck has shared these additional analyses with the FDA and they will be presented to the FDA's Antimicrobial Drugs Advisory Committee on Nov. 30."