Ex-Taris CEO Tony Kingsley claims tenure as Scholar Rock's new CEO
After more than eight years at the helm of US biotech Scholar Rock, Nagesh Mahanthappa is standing down as CEO, to be replaced by biopharma industry veteran Tony Kingsley.
Mahanthappa will stay on as Scholar Rock's scientific advisor as the biotech advances its rare disease and cancer immunotherapy pipeline, but will hand over day-to-day control to Kingsley on 1 August as it starts the transition from drug development to product sales.
Kingsley was most recently president and CEO of oncology player Taris Bio, but stood down after Johnson & Johnson agreed to buy out the company and its lead bladder cancer therapy last December.
Prior to joining Taris at the start of 2019, Kingsley had already amassed nearly three decades of experience across the biotech, pharma and medical device sectors, including senior positions at The Medicines Company – now part of Novartis after a $9.7 billion buyout – and Biogen.
Whilst at MedCo, he oversaw the late-stage development and approval of resistant bacterial infection device Vabomere, and was commercial head at Biogen when it launched multiple sclerosis medicines Tecfidera (dimethyl fumarate) and Plegridy (peginterferon beta-1a).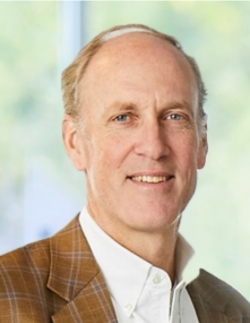 He takes charge of Scholar Rock as the Cambridge, Massachusetts-based company is approaching key clinical trial readouts for its spinal muscular atrophy (SMA) drug candidate SRK-015 later this year and cancer immunotherapy SRK-181 in 2021.
"Scholar Rock is at an exciting inflection point, with great scientific strength, two product candidates in clinical development and multiple milestones in 2020 and 2021," said Kingsley, adding that both drugs could become treatments for patients with limited options at present.
SRK-015 is a myostatin inhibitor in a phase 2 trial to see if it can improve muscle strength and motor function in patients with SMA, a rare neuromuscular disease currently treatable with just two approved drugs – Biogen's Spinraza (nusinersen) or Novartis' one-shot gene therapy Zolgensma (onasemnogene abeparvovec).
Kingsley's looming challenge is to prepare for a potential launch of SRK-015 in a market that is changing fast, with Spinraza and Zolgensma still in the roll-out phase and other drug candidates – such as Roche's risdiplam – also nearing the market.
Myostatin inhibitors meanwhile have had a patchy history in drug development to date. Early experiments with these drugs suggested that while they can increase muscle mass, that may not lead to increased muscle strength.
The class has had some big failures as well, including Novartis and Morphosys' bimagrumab which flunked a phase 2b/3 trial in another neuromuscular disorder – called sporadic inclusion body myositis – in 2016.
Scholar Rock says SRK-015 is a different prospect because it targets a latent form of myostatin, specifically blocking its activation in muscle. That differs from the traditional approach of blocking already activated, mature myostatin or the myostatin receptor, which it says can be associated with side effects.
SRK-181 meanwhile is a latent TGFβ1 inhibitor in a phase 1 trial in patients with solid tumours to overcome resistance to checkpoint inhibitor therapies, including PD-1/PD-L1 blockers like Merck & Co/MSD's Keytruda (pembrolizumab), Bristol-Myers Squibb's Opdivo (nivolumab) and Roche's Tecentriq (atezolizumab).
Commenting on the handover, Scholar Rock chairman David Hallal said that Mahanthappa "has been a remarkable executive, building upon breakthrough academic research to lead Scholar Rock through the initial start-up phase to create a special company now poised to move multiple product candidates through clinical development and hopefully to patients in real need."
He added that Kingsley "has extensive experience in launching and growing franchises and companies, and we are thrilled that he's taking the helm of the company at this pivotal time."
Don't miss your daily pharmaphorum news.
SUBSCRIBE free here.