EU gives narrower label to Apellis, Sobi's PNH drug
News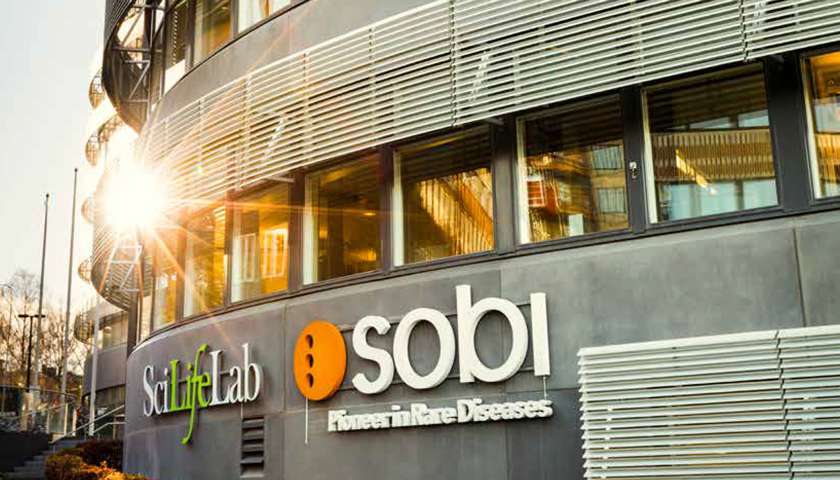 Apellis Pharma and partner Sobi have won EU approval for their paroxysmal nocturnal haemoglobinuria (PNH) drug pegcetacoplan in Europe, with a more restricted label than in the US.
The European Commission has cleared the complement C3 inhibitor as Aspaveli for the treatment of adults with PNH who are anaemic, but only after they have been treated for at least three months with a C5 inhibitor.
That contrasts with the approval awarded by the FDA, which opted for a broad indication that included first-line treatment for PNH, and positioned pegcetacoplan as a direct competitor to AstraZeneca/Alexion's C5 inhibitors Soliris (eculizumab) and Ultomiris (ravulizumab) rather than a switch option.
PNH is a rare, life-threatening disease of the blood characterised by destruction of red blood cells, blood clots and impaired bone marrow function, causing fatigue, recurrent infections and anaemia that may need treatment with regular red cell or platelet transfusions.
It's not clear how the narrower label will affect Aspaveli in Europe, although Apellis says that almost three quarters of patients with PNH remain anaemic despite treatment with C5 inhibitors.
There's no doubt however that patients will benefit from having more treatment options, and ne potentially important consideration is that Aspaveli is delivered by subcutaneous injection twice a week, while AZ/Alexion's drugs both require intravenous infusions in a clinic.
Both the EMA and FDA reviewed the same data for the drug, based largely on the phase 3 PEGASUS study in 80 PNH patients with persistent anaemia despite Soliris therapy, which compared pegcetacoplan to AZ/Alexion's drug over a 16-week period.
Aspaveli – which is known as Empaveli in the US – performed significantly better than Soliris, with patients taking it seeing an average increase of 2.4 g/dL in haemoglobin levels, while those in the control arm had an average decrease of 1.5 g/dL.
Moreover, 85% of Empaveli-treated patients were transfusion-free over 16 weeks versus 15% of the Soliris-treated group.
The EMA approval of Aspaveli comes just over a year after Sobi licensed co-development and ex-US marketing rights to the drug in a $1.25 billion deal.
Along with PNH, the partners are also developing pegcetacoplan for geographic atrophy, a major cause of blindness, and while they reported mixed results across two phase 3 studies are still planning regulatory filings in the first half of 2022.
They are also planning or starting phase 3 trials for other complement-mediated diseases, immune complex membranoproliferative glomerulonephritis (IC-MPGN), C3 glomerulopathy (C3G) and cold agglutinin disease (CAD), with slightly earlier programmes in haematopoietic stem cell transplantation-associated thrombotic microangiopathy (HSCT-TMA) and amyotrophic lateral sclerosis (ALS).
Apellis booked just over $5 million in sales for Empaveli in the US in the third quarter of this year, saying that was a strong start that exceeded its expectations, and analysts at Jefferies have said that it could grow to become a $4 billion product.