NICE backs Celgene's Revlimid for chemo-free lymphoma therapy
NICE has backed Celgene's Revlimid for routine NHS use in another indication, follicular lymphoma, as part of a chemotherapy-free regimen with Roche's MabThera.
The cost-effectiveness agency said Revlimid (lenalidomide) can be prescribed alongside MabThera (rituximab) for adults with previously-treated grade 1-3A follicular lymphoma, making it an option for around 600 patients in England whose only option previously was palliative care.
Revlimid plus rituximab – known as the R2 regimen – was approved by the European Commission for this indication in December, shortly after Celgene's $74 billion takeover by Bristol-Myers Squibb.
While most patients with this type of non-Hodgkin's lymphoma generally respond to initial treatment, the disease is prone to recurrent relapses and shorter remission periods and is ultimately incurable, says Celgene.
MabThera is already often used in combination with chemotherapy as a standard therapy for follicular lymphoma, but around one in five patients on this regimen relapse within two years, and there's a pressing need for a fallback option.
"Lenalidomide…not only offers patients a chemotherapy-free treatment option, but it also benefits those whose disease has become resistant to chemotherapy or rituximab," said Meindert Boysen, director of NICE's Centre for Health Technology Evaluation.
"Importantly, patients have also been seen to overcome previous resistance to rituximab when it's taken with lenalidomide," he added.
Revlimid's approval in this setting was based on the AUGMENT trial, which included patients with follicular lymphoma as well as another type of NHK known as marginal zone lymphoma.
 That showed a significant increase in progression-free survival (PFS) for the pairing with MabThera compared to Roche's drug given with placebo in the overall group, improving it from 14.1 months to 39.4 months, with a trend towards an improvement in overall survival. The data in marginal zone lymphoma wasn't conclusive as the sample population was small.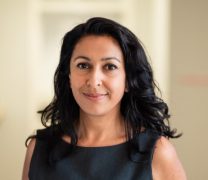 "We know only too well the impact that relapsing follicular lymphoma has on people and their families, which is why there is always a need for additional treatment options that will help those who have the most limited options," commented Ropinder Gill, chief executive at Lymphoma Action.
"We are delighted that lenalidomide in combination with rituximab will be available for these patients and look forward to the reassurance that additional treatment can bring for this particular lymphoma," she added.
Revlimid is one of the world's top-selling drugs with more than $10 billion in sales from its use in a range of blood cancers, including multiple myeloma, myelodysplastic syndromes and mantle cell lymphoma.
It's approaching the end of its patent life however, and the first generics have already started to reach the market in Europe, even though Celgene has insisted it has patent protection until 2022.
An earlier phase 3 trial (RELEVANCE) failed to show a benefit for the R2 regimen compared to Rituxan and chemotherapy in first-line FL, and it also proved to be a bust in diffuse large B-cell lymphoma (DLBCL).
Don't miss your daily pharmaphorum news.
SUBSCRIBE free here.