Dupixent scores a first in rare skin disease prurigo nodularis
News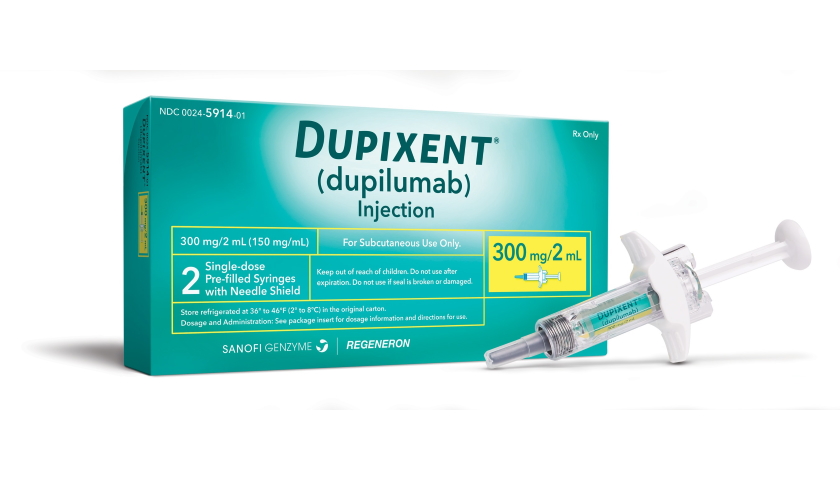 Sanofi and Regeneron's Dupixent has become the first biologic drug to show activity in prurigo nodularis (PN), raising the hope of a new treatment option for the rare and highly debilitating skin disease.
The two companies are still waiting for the results of a second phase 3 trial, due in the first half of next year, but if that is positive expect to file for approval of Dupixent (dupilumab) in the new indication before the end of 2022.
PN causes hard lumps to form on the skin that are so itchy they can lead patients to scratch themselves to the point of bleeding or pain.
At the moment, treatment typically involves oral or topical corticosteroids, antihistamines and some antidepressant drugs, but responses are often inadequate and vary widely between patients.
In a phase 3 trial involving patients whose symptoms were inadequately controlled with current drugs, significantly more patients taking Dupixent (dupilumab) saw reduced itch and skin lesions compared to placebo at 12 weeks – 37% and 22%, respectively.
Moreover, 58% of patients taking the IL-4 and IL-13 inhibitor experienced clinically meaningful reductions in itch at 24 weeks, nearly three times as many patients in the placebo group (20%).
At the same timepoint almost half (45%) of the Dupixent group had clear or almost clear skin, compared to 16% of controls, and patients also report significantly greater improvements in measures of health-related quality of life, skin pain and symptoms of anxiety and depression.
Regeneron's chief scientific officer George Yancopoulos said that PN is an underdiagnosed disease with "immense physical and emotional burden for the 74,000 people in the US who are unable to control their disease with topical steroids."
"These results show – for the first time in a Phase 3 prurigo nodularis trial – that a systemic medicine was able to address the most debilitating symptoms such as itch without broadly suppressing the immune system," he added.
Dupixent is already approved to treat atopic dermatitis and other indications including severe asthma and chronic rhinosinusitis with nasal polyposis, and has become a powerhouse for revenues at Sanofi and Regeneron, with analysts predicting peak sales could go as high a $12.5 billion.
PN is among a clutch of additional indications that could account for upwards of $2 billion of that total.
Other new therapies for PN are coming through the industry pipeline however, Those include AbbVie's JAK inhibitor Rinvoq (upadacitinib), Leo Pharma's IL-13 antibody tralokinumab, Chugai/Galderma's IL-31-targeting nemolizumab, Trevi Therapeutics' mu opioid acting Haduvio (nalbuphine ER), and Kiniksa Pharma's vixarelimab, which also acts via the IL-31 pathway.