Digital health funding breaks records
2016 has been digital health's most lucrative year of funding, according to a new end-of-year report from Startup Health.
Already a breakout year for digital health, 2016 has seen a total of $7.9 billion in funding, breaking the previous record of $7.1 billion set in 2014.
The record was achieved thanks to an extra $1.6 billion invested by the end of Q4, joining the previous record-breaking amounts raised during the first half of the year and Q3 ($3.9 billion and $2.4 billion respectively).
The huge total came from 585 deals which, although not the highest total seen in the field (670 in 2013 still stands as the highest deal count) suggests a strong investment interest in the field as a whole.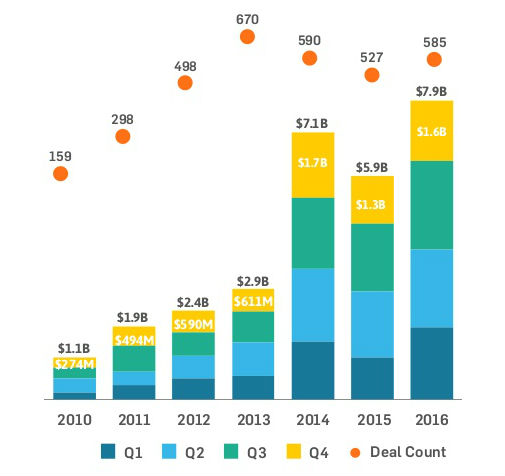 The joint biggest deals of 2016 have come in the form of Ping An Good Doctor's series A funding round and Sanofi and Verily's joint diabetes venture Onduo, both of which added $500 million to the total funding pot.
Both deals are considered part of the patient/consumer experience digital health sub-market which itself achieved the most investment in 2016. The sub-market raked in $2.8 billion in funding across 163 deals – more than double the investment and almost quadruple the deal count seen in the second-place wellness sub-market.
The most encouraging sign for the digital health industry came in the total number of investors this year. Since 2010, the number has continued to grow with 2016 achieving its highest number of investors to date at 865. In addition, the number of deals per investor continues to grow steadily.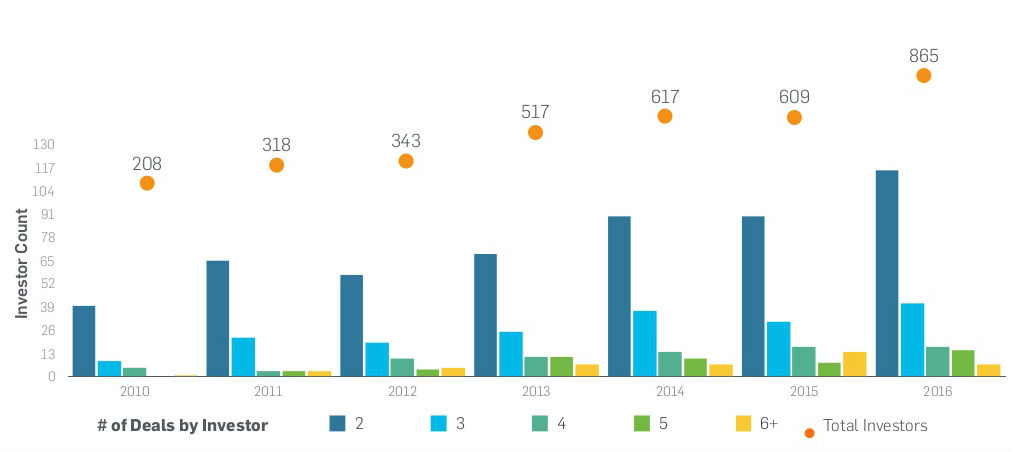 To view the full Startup Health Insights Year End Funding report, click here.
Don't miss your daily pharmaphorum news.
SUBSCRIBE free here.