CSL accuses ex-exec, now at Pharming, of stealing trade secrets
News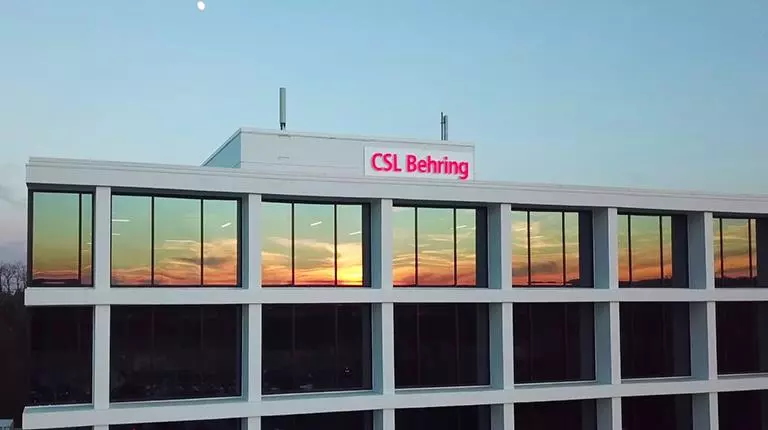 CSL Behring has filed a lawsuit against a former employee, claiming he stole sensitive information with the intention of passing it on to his new company.
The suit in the US District Court for the Eastern District of Pennsylvania accuses former medical director Joseph Chiao of taking 25 gigabytes of confidential company data with him when he left to join Netherlands biotech Pharming with the intention of passing it on to the rival firm.
It also seeks an injunction on the use of sensitive data by Pharming, although the Dutch company "categorially denies" having any involvement in the matter, as well as compensatory and punitive damages.
"The injunction is aimed at giving CSL time and opportunity to investigate how and what was taken, and whether or not Pharming was involved and/or has received any of the abstracted data or documents," said Pharming in a statement issued in response to press speculation.
"Pharming is issuing this release to state for the record that Pharming did not induce or encourage Dr Chiao to breach any rules or contract terms or in any way to remove any data from his former employer," it goes on.
The Dutch biotech also says it has not seen or received any proprietary CSL information "from Dr Chiao or any other source," and has suspended the medical director pending the outcome of a court hearing.  
CSL Behring – a subsidiary of Australia's CSL Ltd – is a specialist in plasma-derived and recombinant therapies for serious and rare diseases, including clotting factors for bleeding disorders such as haemophilia and immunoglobulins for primary immune deficiencies.
Pharming meanwhile also operates in the rare disease area, selling a recombinant C1 esterase inhibitor product called Ruconest (conestat alfa) for acute hereditary angioedema (HAE) attacks. It also has a pipeline of new indications and formulations for Ruconest, as well as experimental therapies for activated PI3K delta syndrome, Pompe disease and Fabry disease.
CSL Behring is also active in the HAE space, selling two recombinant C1 esterase Inhibitor products Haegarda, a subcutaneous formulation for prevention of HAE attacks, and an intravenous version called Berinert for treating acute attacks.
Citing court documents, the Sydney Morning Herald reports that Dr Chiao – who headed up CSL's HAE research – resigned unexpectedly on 23 September.
That prompted an investigation which uncovered "emails, texts and a clandestine meeting at a hotel in Budapest" with Pharming vice president of clinical research and medical affairs Anurag Relan.
One message to Relan read: "I'm hope­ful that we will be able to con­vince your boss re­gard­ing how we would align to­geth­er to ef­fect a large dif­fer­ence to the bot­tom line from Pharm­ing, for both HAE and non-HAE mar­kets."
Pharming insists it is "cooperating with CSL in the cyber-interrogation of all of Pharming's systems and with US judiciary authorities to demonstrate its innocence of any wrongdoing."