CHMP backs Lilly's Baqsimi as non-injectable for severe low blood sugar
News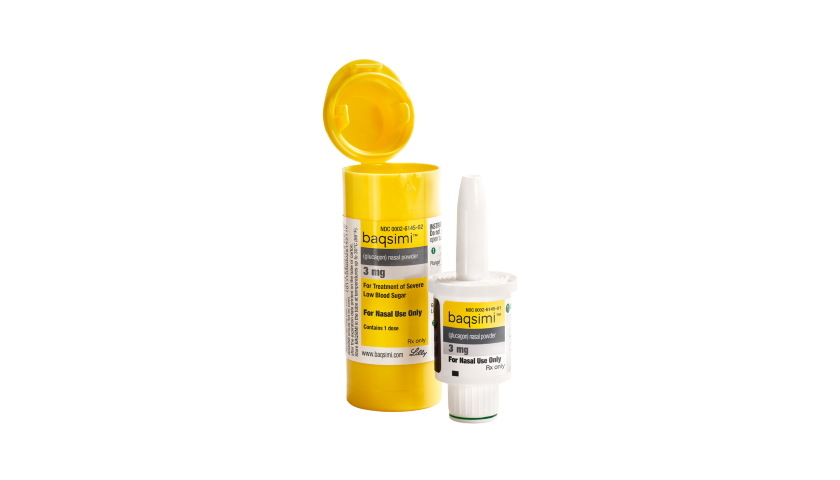 The EMA's human medicines advisory committee has recommended approval of Eli Lilly's Baqsimi as the first needle-free treatment for severe low blood sugar levels (hypoglycaemia) in diabetics in the EU.
Baqsimi is a nasal spray formulation of glucagon, already widely used as an injectable treatment for hypoglycaemia, which can occur when people with diabetes inadvertently take too much insulin.
Lilly's new product was approved by the US FDA in July and is indicated for use in people aged four and over.
Severe hypoglycaemia occurs when the level of sugar in the blood drops to a level where the patient becomes confused or unconscious and requires assistance from another person to administer a rescue medicine, and if untreated can lead to coma and death.
Injectable glucagon has been the primary treatment for severe hypoglycaemic episodes for many years, as the drug mobilises glucose stored in the liver and releases it into the blood stream.
Giving the drug by subcutaneous or intramuscular injection requires training however as it needs to be mixed in a several-step process, whereas Lilly's nasal spray sidesteps that requirement and so should be easier and quicker to administer in an emergency.
"The medicine comes in a single-use dispenser which is ready to use and can be administered through the nose by caregivers," says the EMA. "Patients do not need to inhale or breathe deeply after dosing, enabling drug delivery even in unconscious patients."
Baqsimi was tested in two clinical trials in diabetics with insulin-induced hypoglycaemia, and was found to increase blood sugar levels within 30 minutes of administration working as safely and effectively as injected glucagon, according to the EMA's Committee for Medicinal Products for Human Use (CHMP).
In the US, Baqsimi is now competing head-to-head with Xeris' Gvoke, pre-filled syringe and pen injector formulations of glucagon that don't require the mixing steps and can be used in patients aged two and above.
Both products are priced at a similar level to the glucagon injection kits available on the market, with a list price of $280 per dose, and in the US Xeris has partnered with Amazon's PillPack division to enable home delivery of Gvoke without a visit to the pharmacy.
Gvoke hasn't yet been submitted for approval in Europe but that is expected to happen before the end of the year.
The jury is out on which product will find most favour in the marketplace, with some analysts backing Gvoke as the more familiar approach to this type of rescue therapy for healthcare practitioners, likening it to Mylan's $1 billion EpiPen product for severe allergic reactions.
Gvoke is being launched in the pre-filled syringe format first however with the pen-injector not due to hit the market until next year, so Lilly has first-mover advantage. The total market for glucagon products for hypoglycaemia has been estimated to be worth around $2 billion worldwide.
Lilly acquired rights to Baqsimi from Canadian biotech Locemia Solutions in 2015, but didn't disclose how much it paid for the rights. Unconfirmed estimates suggest the deal was valued at around $150 million.
A pen-injector formulation of a glucagon analogue from Zealand Pharma – dasiglucagon – is also in development and could be ready for filing early next year, potentially adding a third product to the marketing fray.
Zealand claims its water-soluble analogue works rapidly, with a single dose restoring normal glucose levels in the blood within 10-15 minutes.