Chasing Roche, Merck unveils adjuvant lung cancer data for Keytruda
News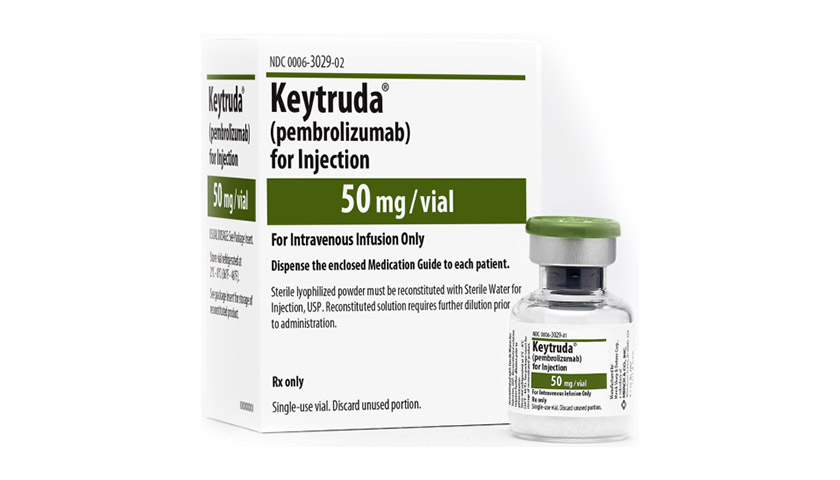 Merck & Co's Keytruda is the undisputed market leader in immunotherapy for non-small cell lung cancer (NSCLC), but was leapfrogged by Roche's Tecentriq in the early-stage, adjuvant treatment setting. Now, it's hoping to fight back with new phase 3 data.
In the KEYNOTE-091 trial, Keytruda (pembrolizumab) significantly improved disease-free survival compared to placebo when given after surgery to remove NSCLC tumours, regardless of their level of PD-L1 expression, meeting one of its primary objectives.
The top-line result means Merck can now plan marketing applications to extend the label of Keytruda into the adjuvant setting in NSCLC, in the hope of catching up with Tecentriq (atezolizumab), which was approved by the FDA in this setting last October.
At the time, it was suggested that adjuvant NSCLC therapy could be a $1 billion opportunity for Roche's drug.
The interim results for Keytruda in KEYNOTE-091 aren't a complete success, however. While there was a significant improvement in DFS for the overall patient group, zeroing in on high PD-L1 expressors (50% or more) – a second primary endpoint of the trial – revealed a trend towards improvement that didn't meet the criteria for statistical significance.
That inconsistent result cast a shadow over the data, which is only available in top-line form ahead of a formal presentation at a future conference. Merck said that it will continue to monitor DFS as well as overall survival data in the coming month, so there is a chance that the second endpoint could be met as the data matures.
There are some differences between the approaches taken by Merck and Roche that make comparisons between the two drugs in the adjuvant setting complex.
The design of Tecentriq's pivotal IMpower010 study meant that it has been approved only in patients who express PD-L1 at a level of 1% or more, a threshold which accounts for around 40% of all NSCLC cases, and in patients who have had surgery, as well as platinum chemotherapy.
It is also cleared for use in a lightly narrower patient spectrum – stage II to IIIA NSCLC – than the stage Ib to IIIA population enrolled into KEYNOTE-091. That means Merck's all-comers approach gives it the potential for a broader label, if that missed endpoint doesn't undermine the study.
The missed result in PD-L1 high expressors is something of a mystery, given that PD-1/PD-L1 drugs tend to work better in that group, and that was certainly the case with Tecentriq in its pivotal trial.
In the meantime, other cancer immunotherapy developers are also circling around the adjuvant NSCLC indication, although they are at least  a year behind. Bristol-Myers Squibb is running the Checkmate-77T trial of Opdivo (nivolumab), while AstraZeneca's Imfinzi (durvalumab) is being tested in MERMAID-1.
Combination with Trodelvy
Merck also announced an alliance with Gilead Sciences this week focused on clinical trials of Keytruda in combination with Gilead's recently-approved Trop-2 targeting antibody-drug conjugate (ADC) Trodelvy (sacituzumab govitecan) in first-line NSCLC.
Merck will sponsor a phase 3 trial of the combination, with Gilead running a mid-stage trial to look for efficacy signals. The two partners said that pairing the two drugs "could provide a new treatment option for a broader set of patients with first-line metastatic NSCLC."