Chasing Astellas, UK's KaNDy heads to phase 3 with menopause drug
News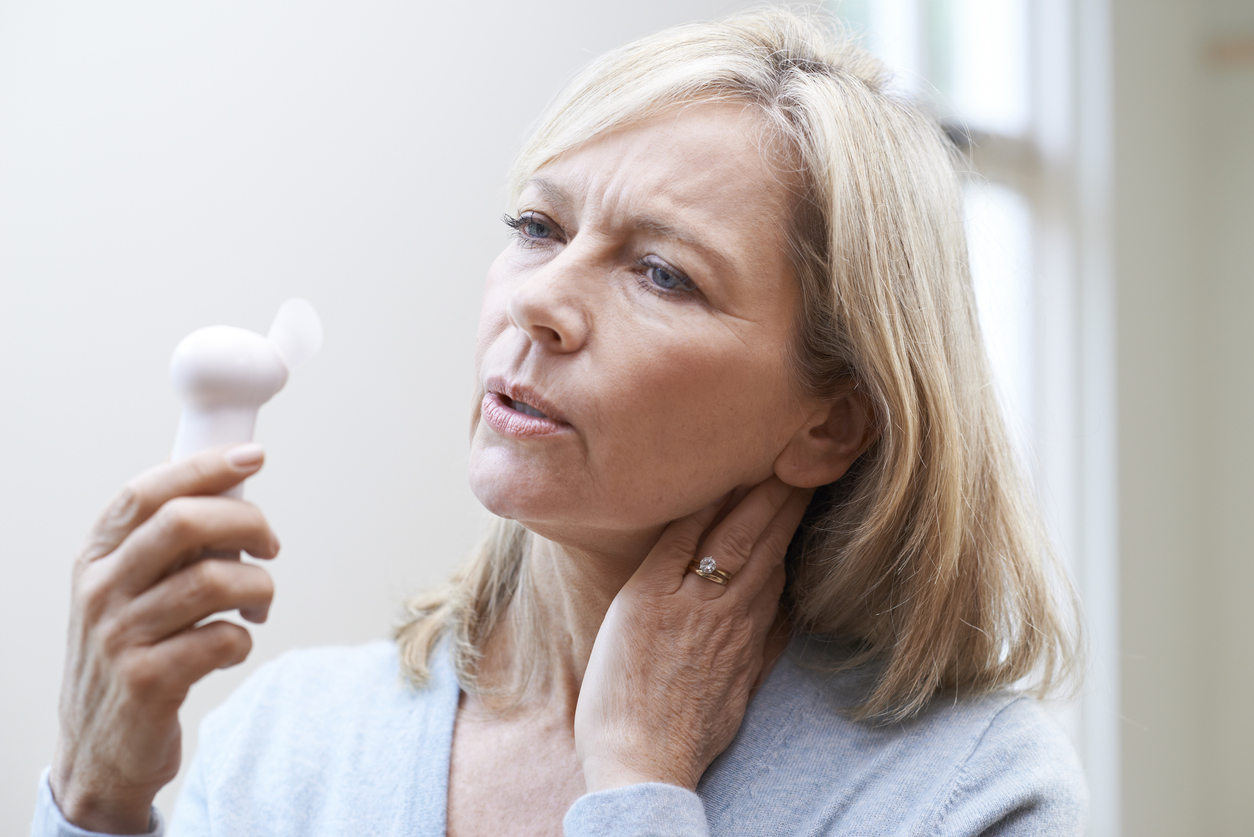 UK biotech KaNDy Therapeutics is heading to phase 3 with its non-hormonal menopause drug, after a mid-stage trial showed it reduced hot flashes as well as improved quality of life, setting up a potential rivalry with Astellas.
Based near GSK's research base in Stevenage, KaNDy was spun out of NeRRe Therapeutics in 2017, itself a spin-off from the big UK pharma following its decision to withdraw from neuroscience R&D in 2012.
By spinning off, KaNDy was able to focus on its lead drug NT-814, a first-in-class neurokinin (NK) 1,3 receptor antagonist which treats the postmenopausal vasomotor symptoms seen following the menopause, such as hot flashes and sleep disturbances.
Astellas in August last year announced it is beginning pivotal phase 3 clinical trials for fezolinetant, which would be considered a direct competitor although it only works against the NK3 receptor.
Menopause is often treated with hormone replacement therapy such as Pfizer's Premarin, which has been on the market for decades and has several safety warnings, including endometrial cancer and heart disease.
There are also ethical concerns about its production – the hormones that are its main active ingredients come from the urine of pregnant horses and the animal welfare organisation PETA has campaigned against its use on ethical grounds.
KaNDy hopes to offer an alternative to this with NT-814, which works by modulating a group of oestrogen-sensitive neurones in the hypothalamus of the brain, known as KNDy neurons.
In menopausal women these became hyperactive and disrupt body head control mechanisms resulting in the debilitating vasomotor symptoms of hot flashes and night sweats.
The company said that the SWITCH-1 trial involving 199 women with hot flashes or flushes provides "compelling evidence" that NT-814 can produce a rapid and marked reduction in symptoms of menopause.
In the trial the women were randomly selected to receive one of four doses of NT-814 or placebo.
Treatment with NT-814 with the most effective dose resulted in statistically significant reductions compared to placebo in average hot flash frequency, the trial's primary endpoint.
The effect started during the first week of treatment and continued throughout the 12-week treatment period.
Least squares mean reductions in average hot flash frequency were -6.7 for NT-814 vs. -2.7 for placebo at week 4, and -7.8 vs. -4.7 at week 12.
Quality of life endpoints were also met – there were significant improvements over placebo in menopause-specific quality of life scores, a mood measure, and quality of sleep.
KaNDy gave few details about side-effects but said the safety profile "supports progression to phase 3".
Dr Mary Kerr, co-Founder and CEO KaNDy Therapeutics, said: "The SWITCH-1 study started in November 2018, and so we are excited to share such positive results on schedule.
"The data confirms and validates phase 2a observations, providing more evidence that neurokinins are fundamental to sex hormone biology and the pathophysiology of the menopause, resulting in almost immediate symptom relief.
"The company looks forward to presenting these data at future scientific meetings and discussing it with regulatory agencies in advance of progressing the compound into pivotal registration studies."