Cello Health acquired for £182m by private equity firm
News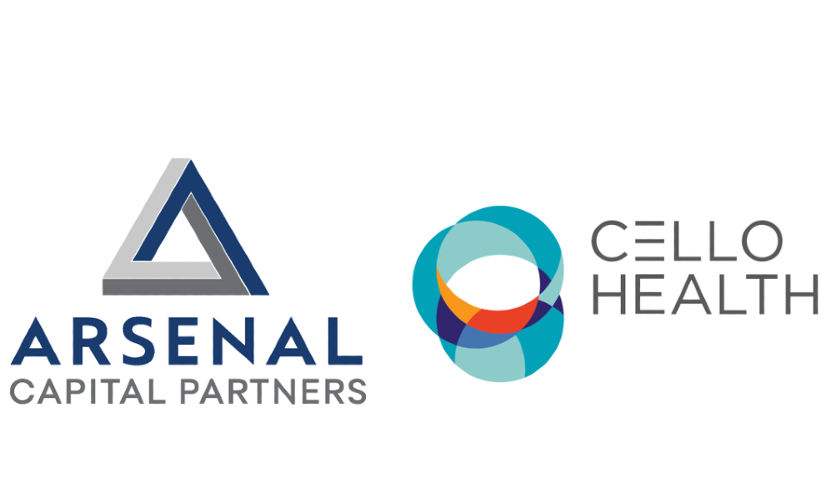 Cello Health has been acquired by Arsenal Capital Partners, a private equity firm investing in healthcare and industrials companies.
Arsenal said the £181.8 million deal would give it the foundation for a new enterprise to enable its healthcare and biopharmaceutical clients to maximise the value of their products.
Jon Williams, CEO of Arsenal's new planned enterprise, said: "We are creating an enterprise that supports better strategic decisions, generates robust data and evidence, undertakes advanced analytics to draw out critical insights, and supports communication with a range of critical stakeholders.
"We look forward to working with our new colleagues as we embark on the next important phase of our journey."
UK-headquartered Cello Health currently works with 24 of the top 25 global pharmaceutical companies, as well as a wide range of biotech, diagnostics, devices firms and other key non-healthcare clients. The firm assists clients to commercialise, differentiate their assets, and drive brand success in global markets.
Mark Scott, CEO of Cello Health, said: "Today's announcement marks an exciting moment for Cello Health. We have a shared belief with Arsenal that clients need a partner that combines industry expertise, commercial experience, scientific depth, and cutting-edge technology and data.
"We're confident that we can accelerate growth by expanding support for our clients, investing in innovation, and continuing our ambition to become a world-class, truly global company."
Arsenal's deal with Cello Health follows its acquisition of Sheffield, UK-based health economic and outcomes research consultancy BresMed in February.