Carl Icahn planning proxy fight at Illumina; report
News
Billionaire activist investor and 'corporate raider' Carl Icahn is lining up a proxy battle at Illumina in the wake of its troubled $7.1 billion takeover of blood-based cancer diagnostics specialist Grail.
A report in the Wall Street Journal says that Icahn is claiming that the acquisition – which has fallen foul of the EU's antitrust authorities – has ended up costing Illumina's shareholders around $50 billion since it concluded in 2021.
Last September, the European Commission said that DNA sequencing specialist Illumina had not provided enough assurances to address its concerns that the merger would squeeze other players in the so-called 'liquid biopsy' category out of the market and would have to be dismantled.
The company said it would appeal the decision, but investors were angry that it had opted to go ahead with the takeover before securing with financial regulators.
Illumina fared a little better in the US, where a judge ruled in favour of Illumina in a dispute with the Federal Trade Commission (FTC), which has objected to the merger on similar grounds to the EU, but that lawsuit remains unresolved with the FTC appealing the judgment.
Illumina equipment is used to analyse DNA in blood samples, and – as the dominant player in this category – the FTC said it was concerned that the merger could squeeze other liquid biopsy developers out of the embryonic market.
After the EU ruling, Illumina said it had started a strategic review of the Grail business – suggesting it could be divested, but there has been no update on that process since then. It has kept the Grail business as a separate subsidiary company while the antitrust wrangling continues.
Icahn is reportedly seeking to place three people onto Illumina's board, with a letter scheduled to be sent later today that will argue new blood is needed "to put an end to this insanity now, before the reckless decision making escalates into a no-return situation."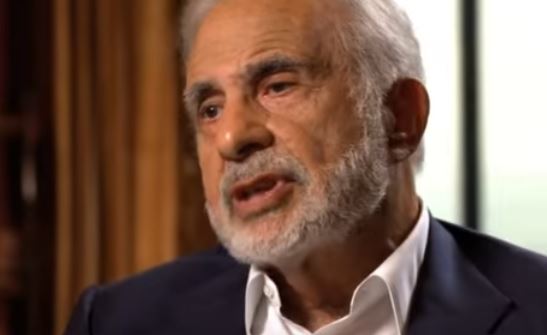 The three proposed additions to the board are said to be founder and chief executive of investment fund VDA Capital Management Vincent Intrieri, and two of Icahn's associates – Jesse Lynn and Andrew Teno. In the letter, Icahn indicates he has tried to engage with Illumina's management to avoid a proxy fight, but was unsuccessful.
Icahn has a history of targeting companies in the life sciences sector, having previously taken aim at Forest Labs, eventually sold to Actavis (now Allergan) for $25 billion, and taking stakes in ImClone (now part of Eli Lilly), Genzyme (now part of Sanofi), Biogen, and Bristol-Myers Squibb, with varying results in terms of getting the changes he sought.