Boehringer backs AI-powered anti-infective startup ArrePath
A new company set up to use machine learning to find new anti-infective drugs – ArrePath – has launched onto the scene with $20 million in seed financing from a group of investors including the Boehringer Ingelheim Venture Fund.
The Princeton, New Jersey-based startup will use the funding to develop its artificial intelligence and imaging based drug discovery platform, used to identify compounds with new and under-exploited mechanisms of action.
The approach combines phenotypic screening, proteomics, and genomics-based technologies with machine learning-powered analysis of data, avoiding the use of standard growth inhibition assays which can be slow and may miss potentially promising mechanisms.
It decodes the complex behaviour of bacteria when they are exposed to new chemical entities – known as 'bacterial autopsies' – according to the company.
ArrePath hopes that its platform will generate brand new anti-infective classes that could overcome the increasing problem of antimicrobial resistance (AMR), which causes at least 1.27 million deaths a year, according to the 2019 Gram Report.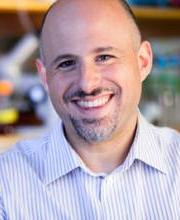 The drug discovery engine draws on the work of Princeton University molecular biologist Dr Zemer Gitai, and has already generated a compound with a novel dual mechanism of action against both Gram-negative and Gram-positive bacteria that was highlighted in a paper in the journal Cell in 2020.
Years of neglect and procrastination by the pharma industry has created a situation where the world is running out of effective anti-infectives, with the World Health Organization (WHO) warning that AMR could be causing 10 million deaths a year by 2050 unless new drugs are developed.
The $20 million seed funding round was led by Boehringer, Insight Partners and Innospark Ventures, with buy-in from Viva BioInnovator, Arimed Capital, PTX Capital and Nor'easter Ventures.
Evotec's Lloyd Payne named CEO
News of the cash injection came as ArrePath also announced the appointment of ex-Evotec head of anti-infectives – Dr Lloyd Payne – as its president and chief executive.
Previously, he founded Euprotec, an anti-infective drug discovery and development specialist, and served as its CEO until its acquisition by Evotec in 2014. At Evotec he was responsible for a 200-strong scientific team working on drug discovery tools used to discover new anti-infective medicines.
"This financing is a strong vote of confidence, by a global investment syndicate, in our platform and its enormous potential in anti-infective drug discovery," said Payne.
"The funding will enable the advancement of our initial leads and expansion of our discovery efforts, as well as the enhancement of our imaging platform and the application of machine learning in the discovery of new drugs to address critical global health challenges," he added.
Don't miss your daily pharmaphorum news.
SUBSCRIBE free here.