BMS gets FDA nod for Opdivo as first adjuvant bladder cancer therapy
News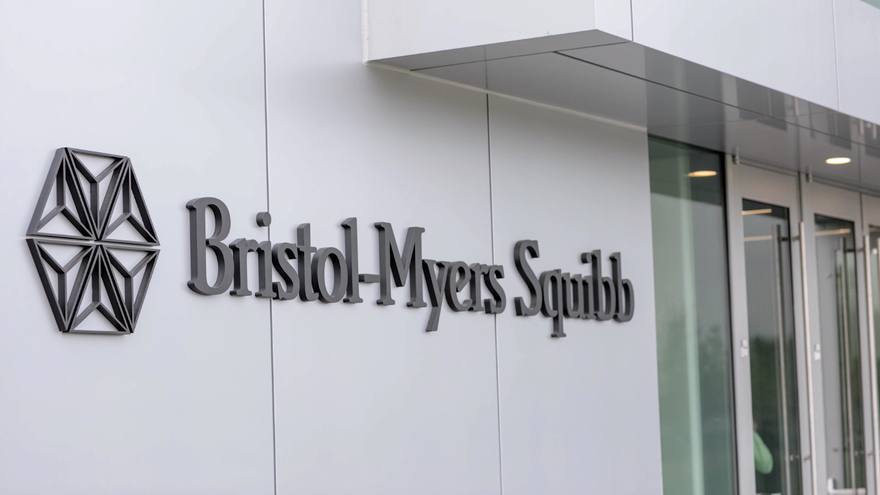 Bristol Myers Squibb has scored a win in its drive to get Opdivo into earlier lines of cancer therapy, getting FDA approval for the drug for post-surgical treatment of invasive bladder cancer.
The new adjuvant use for Opdivo (nivolumab) is for patients with urothelial carcinoma (UC) – the most common form of bladder cancer – who have had their cancer treated with surgery but are considered at risk of the disease coming back.
The PD-1 inhibitor has been approved to treat patients regardless of prior neoadjuvant chemotherapy, nodal involvement or PD-L1 status, and UC becomes the third indication for Opdivo as an adjuvant therapy after oesophageal/gastro-oesophageal cancer and melanoma.
BMS also has positive clinical results for Opdivo as an adjuvant treatment for non-small cell lung cancer (NSCLC).
Securing approvals in the adjuvant setting is a key strategy for BMS and other checkpoint inhibitor developers, as it allows them to position their drugs as the earliest cancer immunotherapy option in the treatment pathway.
The latest approval is based on the results of the phase 3 CheckMate-274 study, which showed that giving Opdivo after the surgical procedure reduced the risk of disease recurrence or death by 30% compared to placebo, and extended disease-free survival (DFS) from around 11 months to nearly 21 months.
While overall survival data from the study isn't mature yet, so far the data is trending in favour of Opdivo.
Currently, more than 50% of patients with bladder cancer will experience recurrence after surgery, and the disease kills nearly 200,000 patients worldwide every year. Cisplatin is sometimes used to reduce the tumour before surgery or as adjuvant treatment afterwards, but there isn't much data to support its benefit in invasive UC.
Prior to CheckMate-274, no immune checkpoint inhibitor had shown efficacy as adjuvant therapy for these patients, and BMS could have some time on its own in the category.
Roche's Tecentriq (atezolizumab) failed to show an improvement in DFS as adjuvant treatment of invasive UC in the IMvigor010 trial, taking it out of the running as a competitor any time soon.
Meanwhile Merck & Co is still enrolling subjects in its AMBASSADOR phase 3 study of its top-selling checkpoint inhibitor Keytruda (pembrolizumab), with results not due to read out until 2025 according to the clinicaltrials.gov database.
Matthew Galsky, director of genitourinary medical oncology at the Icahn School of Medicine at Mount Sinai, said: "Advances like immunotherapy have helped bring hope to patients across a growing number of cancer types, including previously treated advanced urothelial carcinoma.
"The positive results from CheckMate-274 point to the potential for nivolumab to become a new standard of care in the adjuvant setting, extending disease-free survival for post-surgery patients with muscle-invasive urothelial cancer without the use of chemotherapy."