Blow for MSD as NICE rejects Keytruda in first line lung cancer
News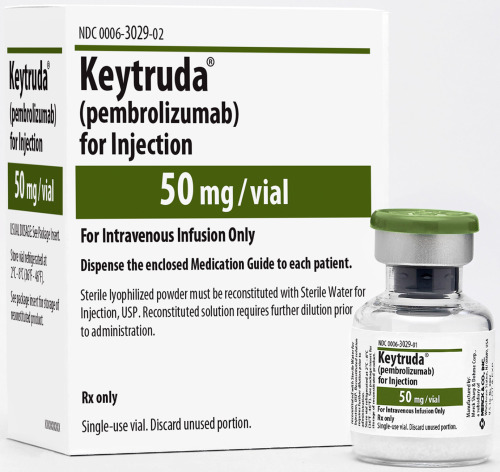 NICE has rejected Merck, Sharp & Dohme's cancer immunotherapy, Keytruda, in its key first-line lung cancer indication.
Although the decision is only in its first draft, the news will be a setback for MSD as it plays catch-up in sales with close rival Bristol-Myers Squibb's Opdivo.
BMS' share price dived last year after Opdivo (nivolumab) failed in a clinical trial in this indication, and MSD's rival has been approved in this use in the US and EU.
Keytruda got EU approval in first-line use in adults whose tumours have high PD-L1 expression, with no EGFR or ALK-positive mutations, early last month.
But it has run into trouble with NICE because its independent evaluation committee said the exact size of the overall survival gain for Keytruda (pembrolizumab) is unclear as it is based on early data.
NICE said that Keytruda gives on average 29 months of extra life, at least three months more than standard chemotherapy treatment, but could not be sure about these figures because of uncertainties in the data.
The company's cost-effectiveness estimate, of more than £50,000 per Quality Adjusted Life Year gained, therefore exceeded the range usually considered to be a cost-effective use of NHS resources.
This is despite the fact that NICE allowed extra leeway because it considered Keytruda to be a life-extending, end-of-life treatment.
NICE also said that Keytruda did not, in this case, meet the criteria for reimbursement from the Cancer Drugs Fund, which can pay for drugs for around two years while further data is gathered.
The likely course of action for MSD is to drop its price further, in what is becoming a familiar pattern with NICE, particularly in cancer.
MSD has already offered a discount from the list price of £2,630 per 100mg vial, but will now have to sweeten the deal further so that the drug falls on the right side of NICE's threshold.
NICE recommended Keytruda in its second line lung cancer use in December after a price cut in what was described as a milestone decision for lung cancer patients.
Louise Houson, UK managing director of MSD, said: "This initial consultation document from NICE is very disappointing and we are working with both NICE and NHS England to ensure we can find a solution as quickly as possible. This is a much-needed medicine as there are very few treatments available for these patients which increase the survival rate without significantly affecting quality of life."