Biogen eyeing big-selling biosimilars as MS drug fails
Biogen's gamble on multiple sclerosis drug opicinumab looks increasingly likely to fail after a mid-stage trial upset – but instead of "big bets" on novel medicines the slightly less risky business of biosimilars could become more important to the world's oldest biotech.
Indeed some people are already asking whether Biogen could become a biosimilars company following the phase 2 failure of opicinumab, which missed its primary and secondary goals in the Anti-LINGO-1 trial.
Biogen has not yet given up on opicinumab, but the disappointment means that Biogen's closely-watched phase 3 Alzheimer's drug, aducanumab has become even more important to the company.  It has enjoyed strong growth in the last few years thanks to its big-selling MS drug Tecfidera (dimethyl fumarate), but is looking for new revenue streams as its sales look to have levelled off.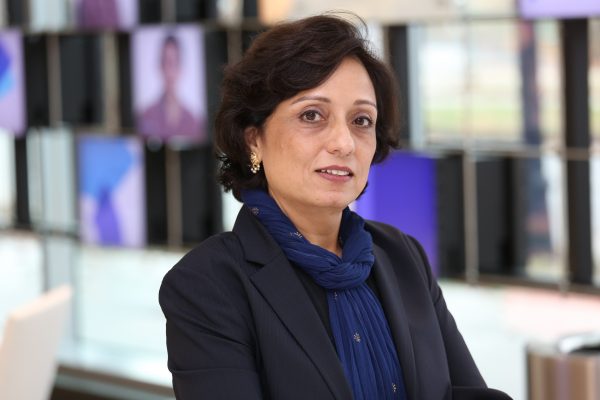 Aducanumab, could potentially be taken by millions of patients, said global biosimilars head Alpna Seth at a press briefing, instead of the hundreds of thousands who take anti-TNFs for conditions such as rheumatoid arthritis.
But although the drug could be worth billions, the history of Alzheimer's drug R&D is littered with high-profile failures. While it insists that it will continue to try to develop novel drugs with new mechanisms of action, Biogen has said that biosimilars – near-copies of complex but already-approved biologic drugs – are an increasingly important part of its business.
The company is partnered with Samsung to produce biosimilars and  is due to file its version of AbbVie's Humira (adalimumab) inflammatory diseases anti-TNF drug  soon, after announcing further data at the European League Against Rheumatism (EULAR) annual conference.
Biogen's joint venture with Samsung, Samsung Bioepis, has already had two other key anti-TNFs approved in Europe – versions of Johnson & Johnson/MSD's Remicade (infliximab) and Amgen/Pfizer's Enbrel (etanercept).
Seth, who is vice president and global head of Biogen's biosimilars business unit, stressed Biogen will continue to develop novel drugs. But she added Biogen could be the first company to have  all three of the top-selling anti-TNF drugs approved should its Humira biosimilar make it past regulators.
Remicade and Enbrel are both blockbusters, and Humira is the world biggest-selling drug, generating revenues of more than $14 billion last year.
These copies will be sold at a substantial discount to the originators, but not at the rock-bottom prices of small-molecule generics, said Seth at a press briefing ahead of the conference.
There are still risks with biosimilars – it is a demanding technically to produce them and once on the market, and doctors perceiving them as inferior to the originator drug may not be willing to prescribe them.
But Seth noted Biogen's experience producing biologics, arguing that the company is technically well equipped to make copies of rival companies' drugs and steal sales by undercutting them on price.
Seth said: "We have an immense opportunity to offer biosimilars with the Biogen stamp of quality."
Samsung Bioepis separately announced new data at EULAR showing there was sustained comparable efficacy and safety profiles after patients switched from reference anti-TNF products to a biosimilar, which could help assuage the fears of doubting doctors.
Meanwhile, Seth noted that even though products such as Humira, Remicade and Enbrel are well established, there is still an issue with access in many European countries.
Around 30% of patients with these diseases are eligible to take the drugs but in countries like Poland, only 1% of the eligible population receive them.
Seth insisted that Biogen will continue to make "big bets" on novel drugs with new mechanisms of action – it has a cancer drug and another MS drug at phase 3 and has already invested $1.5 billion in a new manufacturing facility should aducanumab gain approval. But there is clearly an untapped market for Biogen and other biosimilar companies.
Don't miss your daily pharmaphorum news.
SUBSCRIBE free here.