Biogen's eye disease gene therapy fails ahead of FDA Alzheimer's ruling
News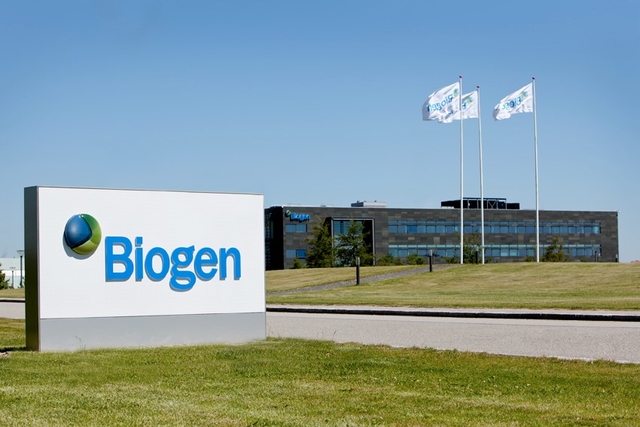 Biogen has downbeat news about its gene therapy for the rare inherited eye disease, X-linked retinitis pigmentosa, announcing the shot failed to meet its target in a phase 2/3 study.
A final FDA decision on Biogen's controversial Alzheimer's drug aducanumab is due before the beginning of next month and the company needs some positive pipeline news ahead of the make-or-break ruling.
Unfortunately the phase 2/3 XIRIUS study of cotoretigene toliparvovec (BIIB112) could not provide that lift, with shares ticking down following the announcement.
The study did not meet its primary endpoint of demonstrating a statistically significant improvement in the proportion of treated study eyes improving from baseline using a Macular Integrity Assessment.
This assessment was performed at 12 months and compared to the study eye of patients randomised to the untreated control group.
Biogen said that positive trends were observed across several clinically relevant prespecified secondary endpoints.
The company said it will announce next steps for the gene therapy after analysing full results of the trial.
There was slightly better news from Biogen's tofersen, an investigational molecule for amyotrophic lateral sclerosis caused by a mutated superoxide dismutase 1 (SOD1) gene.
A phase 3 trial is ongoing and although there was no update on efficacy or safety, the company said it plans to provide early access for a group of patients with severe, rapidly developing disease.
Patients who have been receiving placebo in the trial will be granted access once results from the placebo-controlled trial have been announced, Biogen added.
The fate of aducanumab is hanging in the balance while the FDA mulls over results from an analysis of data from phase 3 trials that were initially written off as failures.
There are already doubts that aducanumab will be approved after it was rejected by the FDA's expert advisers late last year.
Although the vote was non-binding, it's rare for the FDA to make decisions that contradict the findings of its expert committees.