Big pharma could turn to viruses to boost cancer immunotherapies
News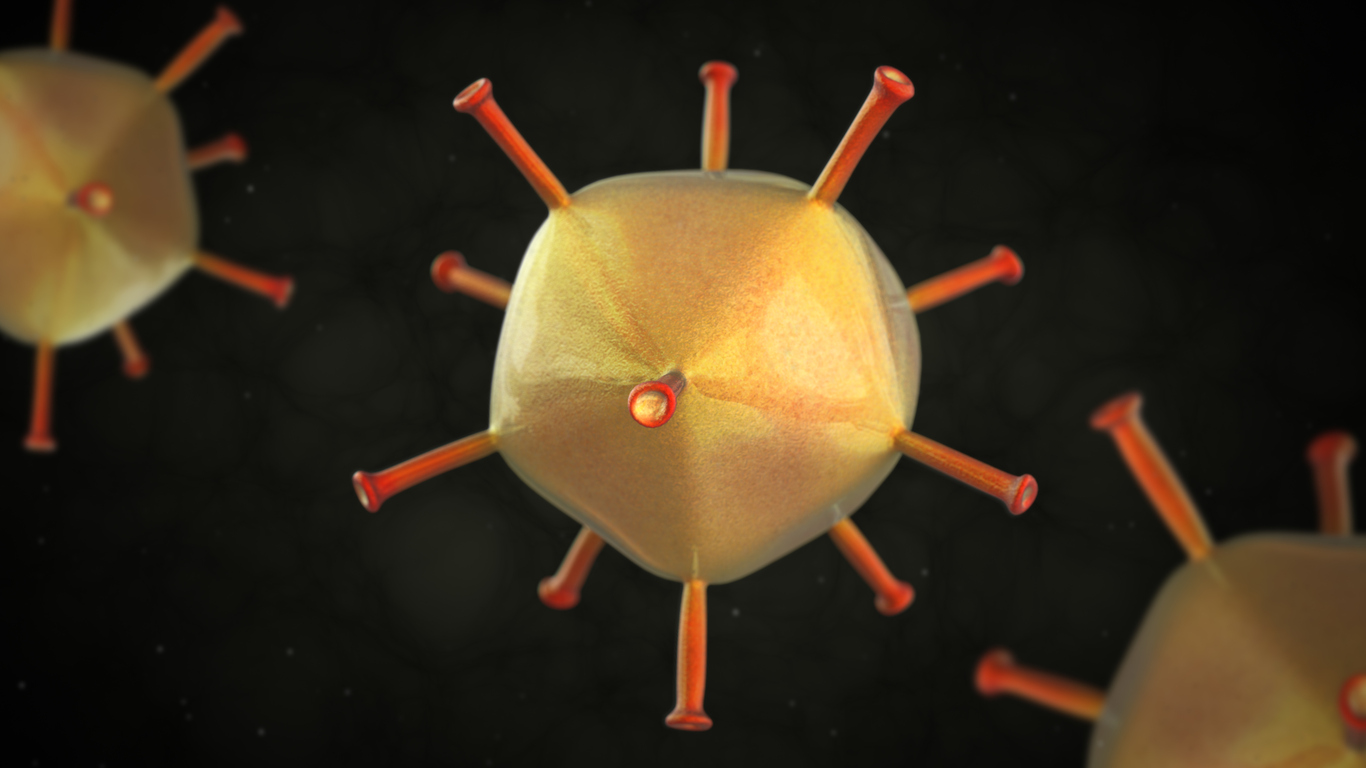 Merck & Co's $394 million acquisition of Viralytics has stoked interest in oncolytic viruses, a class of drugs that have been in the shadow of the checkpoint inhibitors and CAR-T therapies that are helping to set the standard of care in cancer.
But Merck's deal to acquire Viralytics suggests this could be about to change, according to one of its close competitors, Norway's Targovax.
Representatives of Targovax interviewed by pharmaphorum said the marketplace is set to get increasingly crowded in the future as pharma tries to use the approach to improve efficacy of checkpoint inhibitors.
There is only one oncolytic virus currently on the market, Amgen's Imlygic (talimogene laherparepvec) launched in 2015, but its sales have been disappointing.
But with 10 oncolytic viruses in clinical development, and another 40 in labs, the hope is that oncolytic viruses could be used to 'prime' tumours before treatment with checkpoint inhibitor immunotherapy, which has a response rate as low as 20% in some cancers.
Oncolytic viruses work by injecting genetic material into cancer cells, which modify them and make them visible to the immune system, which moves into destroy the tumour.
The issue with Imlygic is that it is approved as a monotherapy – and the thinking is that oncolytic viruses are likely to be more effective when used in combination with other drugs, notably immunotherapy drugs such as checkpoint inhibitors.
This is the approach taken by Viralytics, and by Targovax, which is looking to find partners as it progresses its two oncolytic viruses through the clinical trial process.
Now that Viralytics is effectively part of Merck & Co, this leaves Targovax as one of the most advanced independent biotechs working with oncolytic viruses.
Bristol-Myers Squibb has also done a big oncolytic virus deal, acquiring rights late last year to an "armed virus" targeting cancer from the UK biotech, PsiOxus Therapeutics, worth almost $900 million if the project is successful.
Merck deal 'no suprise'
Targovax's chief medical officer, Magnus Jaderberg, told pharmaphorum in an interview that the Viralytics deal came as no surprise following strong phase 2 results from its Cavatak in 2017, based on the Coxsackievirus.

Magnus Jaderberg
Jaderberg said: "As soon as they released the data, we felt that somebody would go after them and we were right. We were not surprised about the deal and we think it is very positive for us."
He expects more interest in oncolytic viruses from Roche and Genentech, which so far have not done a deal in the technology.
Already partnered with AstraZeneca's MedImmune on one deal, Targovax is planning a phase 2 trial of its RAS neoantigen vaccine TG01, targeting resected pancreatic cancer in combination with a checkpoint inhibitor.
This could be extended to a phase 3 trial leading to registration in this disease, where there has been no significant progress for the best part of two decades CHECK.
Targeting RAS mutations, the drug could be used in 30% of all cancers that express this biomarker, suggesting a sales potential well in excess of the $400 million a year the company forecasts if approved in early pancreatic cancer.
Also in the Targovax pipeline is ONCOS-102. This works on the distinct adenovirus platfom, and is in phase 1b/2 trials for mesothelioma, in which it is expected to produce an early readout in the first half of 2018.
ONCOS-102 is also being developed in partnership with MedImmune and the Cancer Research Institute for ovarian and colorectal cancer.
Jaderberg has been busy tapping up his contacts in big pharma having previously worked as chief medical officer for Bristol Myers Squibb in Europe.
He has already been in talks with manufacturers of checkpoint inhibitors to enable access for further development.
Wiklund said: "It is tough as a small biotech to lift a phase 3 programme – it is obvious we are interested in licensing out one or both of our programmes."
But Targovax's CFO Erik Digman Wiklund was cagey about the prospects of a big buyout as seen in the case of Viralytics. "It is incredibly unpredictable, it is difficult to make any comment," he said.