BeiGene's Brukinsa fails to beat AbbVie/J&J's Ibrutinib in WM
News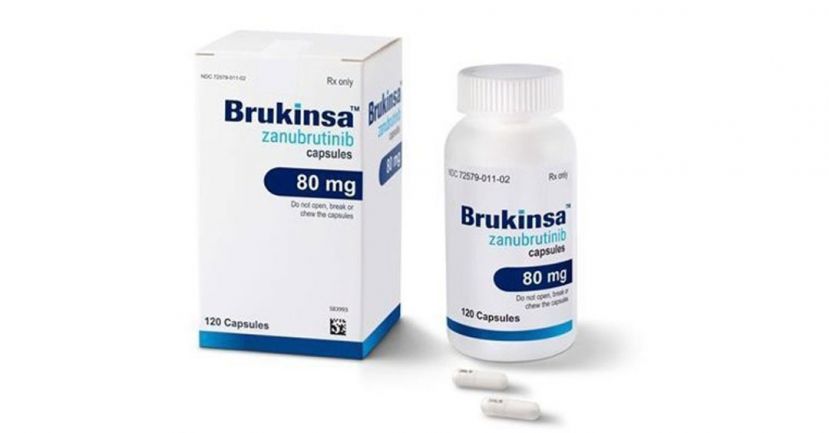 BeiGene's Brukinsa (zanubrutinib) has failed to outperform its class rival from Johnson & Johnson/AbbVie in the rare white blood cell cancer Waldenstrom's macroglublinemia (WM).
The Chinese biotech was comparing its BTK inhibitor class drug to Imbruvica (ibrutinib) in the phase 3 ASPEN trial in WM, building on a previous FDA approval in mantle cell lymphoma.
But Brukinsa fell short of the primary endpoint of statistical significance in complete response (CR) and very good partial response (VGPR) rates compared with Imbruvica.
BeiGene noted that zanubrutinib demonstrated a higher VGPR rate as well as improvements in safety and tolerability in this first randomised comparative trial to read out within the BTK inhibitor class.
Imbruvica is an important drug for AbbVie and is its biggest revenue producer in cancer with total revenues of nearly $1.5 billion in Q3 alone.
The drug also produced revenues of $447m for J&J's Janssen unit, which shares rights with AbbVie after the latter snapped up development partner Pharmacyclics for around $21 billion in 2015.
ASPEN is a randomised phase 3 trial in 229 patients with WM conducted in 61 centres in Europe, Australia, and the United States, and was aimed to show that Brukinsa could outperform Imbruvica in WM – a tough ask given its establishment as a standard of care.
The study includes two cohorts, a randomised cohort (cohort 1) consisting of 201 patients with a MYD88 mutation and a non-randomised cohort (cohort 2) in which 28 patients with MYD88 wild-type received zanubrutinib because they have historically responded poorly to ibrutinib therapy.
Despite the failure to meet the overall endpoint, BeiGene's chief medical officer Jane Huang said that data showed Brukinsa still has clinical benefit with "trends toward increased response quality".
The figure Huang refers to is the VGPR rate as assessed by an independent review committee of 28.4% in the Brukinsa arm versus 19.2% in the Imbruvica arm.
But no patients achieved a complete response in either arm and the difference was not statistically significant.
Safety-wise Grade 3 or worse adverse events occurred in 58.4% in the zanubrutinib arm and 63.3% in the ibrutinib arm.
In the zanubrutinib arm, four (4.0%) of patients discontinued treatment due to AEs and there was one fatal adverse event; in the ibrutinib arm, nine patients (9.2%) discontinued due to AEs and there were four (4.1%) fatal adverse events.
There are certain adverse events that are associated with BTK inhibitors, and Brukinsa does seem to perform better on these scores: atrial fibrillation/flutter of any grade was 2.0% in the Brukinsa arm and 15.3% in the Imbruvica arm.
Minor bleeding was 48.5% for Brukinsa and 59.2% for Imbruvica; major haemorrhage was 5.9% for Brukinsa and 9.2% for Imbruvica; and diarrhoea was 20.8% for Brukinsa and 31.6% for Imbruvica.
But the rate of neutropenia was higher in the Brukinsa arm (29.7%) as compared to the Imbruvica arm (13.3%).
But will regulators be suitably impressed to approve what looks like a "me too" drug in WM, rather than a new standard-setter?
Huang said the company plans to discuss potential filings with the FDA and EMA with these data plus an "additional analysis" to make the case for Brukinsa.