Beacon debut sheds light on Syncona's gene therapy plans
News
David Underland
UK life sciences investor Syncona is bankrolling a new gene therapy company, Beacon Therapeutics, that emerged this morning with a pipeline headed by a therapy acquired from US biotech AGTC last year.
Beacon will focus on retinal diseases and, along with lead therapy AGTC-501 for X-linked retinitis pigmentosa (XLRP), will start operations with two preclinical-stage programmes for dry age-related macular degeneration (AMD) and cone-rod dystrophy (CRD), the latter licensed from the University of Oxford.
Syncona snapped up AGTC for around $23.5 million, as it was at risk of bankruptcy last November, with another $50 million offered to shareholders if the XLRP programme meets undisclosed milestones.
It has previously been a backer of other gene therapy companies, notably Nightstar Therapeutics (now acquired by Biogen) and Gyroscope Therapeutics (absorbed by Novartis), and Beacon's top management has been drawn from those companies as well as AGTC.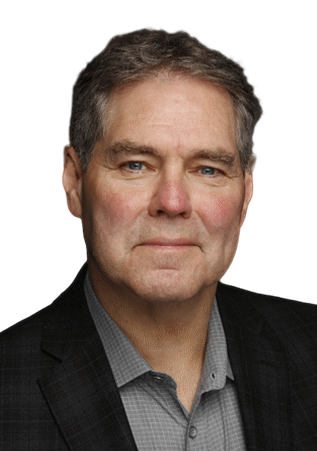 Former Nightstar chief executive David Fellows has taken the same role at Beacon, with ex-Gyroscope scientist Dr Nadia Waheed taking the role of chief medical officer at the new company, and AGTC's Dr Abraham Scaria is joining as chief scientific officer.
Oxford University's Professor Robert MacLaren, a renowned figure in retinal disease research, is a co-founder of the company and will serve as scientific advisors.
Beacon starts life with £96 million ($120 million) in financing from Syncona and other investors including Oxford Science Enterprises (OSE) that, according to a statement, will "fund the acquisition of AGTC and provide capital to take each of Beacon Therapeutics' development candidates through to value inflection points."
AGTC-501 is vying to become the first treatment for XLRP, an inherited condition affecting one in 40,000 people globally that causes boys to develop night blindness by the age of 10, and generally leads to legal blindness when they reach their early forties.
The drug has generated efficacy and safety data in a phase 1/2 trial called HORIZON, while 12-month data from the phase 2 SKYLINE study are due within the next few months. In the meantime, Beacon said it is in discussions with the FDA over the design of a phase 2/3 trial, codenamed VISTA, which could serve as a pivotal study for regulatory filings.
Other gene therapy candidates coming down the industry pipeline include Johnson & Johnson/ MeiraGTx's botaretigene sparoparvovec (AAV-RPGR), which reported phase 1/2 results in 2022, and Frontera's FT-002, which started clinical testing earlier this year.
Image by David Underland from Pixabay.