AZ's lupus drug Saphnelo cleared in EU, challenging GSK's Benlysta
News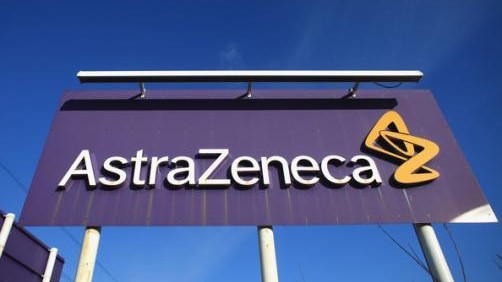 AstraZeneca's Saphnelo has become the first new drug to be approved to treat the autoimmune disease systemic lupus erythematosus (SLE) in the EU for more than 10 years.
The European Commission has cleared the type I interferon receptor antagonist antibody as an add-on therapy to standard treatment for adults with moderate to severe SLE, four years after a miss in a phase 3 trial put the future of the drug in doubt.
Saphnelo (anifrolumab) is the first biologic drug for SLE to be approved in Europe that is not restricted to patients with a high degree of disease activity, according to AZ, which also notes it is the first drug in its class to reach the EU market.
There are around 250,000 people in the EU with SLE, characterised by widespread organ damage, joint swelling, rashes, pain and fatigue, and an increased risk of death from infection and heart disease. It is notoriously hard to treat effectively.
Saphnelo will compete in the market most closely with GlaxoSmithKline's BLyS inhibitor Benlysta (belimumab), which has been available in the EU to treat SLE since 2011 and recorded worldwide sales of around $1.2 billion last year, buoyed by a new indication in acute lupus nephritis.
Prospects for anifrolumab were looking dim in 2018 after it missed the mark in its first phase 3, but positive data in a second study put the programme back on track, setting up regulatory approvals.
Across the phase 3 trials (TULIP-1 and TULIP-2) and a phase 2 study (MUSE), more patients treated with Saphnelo experienced a reduction in overall disease activity across organ systems and achieved sustained reduction in oral corticosteroid (OCS) use compared to placebo.
The US FDA gave a green light to Saphnelo last August, and it has also been approved in Japan and Canada. Sales came in at $8 million last year, from an initial rollout in the US as well as Japan, which gave reimbursement approval for the drug last November.
AZ said in its fourth quarter results update that around 600 health care practitioners had prescribed Saphnelo, with most recipients of the drug either biologic therapy-naïve or on standard therapy.
The company thanks the new drug could also make sales of $1 billion or more, as it has the potential to be used in people with less severe SLE than Benlysta, although Evaluate Pharma has a more modest consensus forecast of just under $500 million.
There are other differences between the two drugs. Saphnelo is administered by intravenous infusion, like Benlysta when it was first launched, but GSK has since developed a formulation of its antibody that can be delivered subcutaneously with a pen injector.
AZ is also working on a subcutaneous version of Saphnelo that it says should be ready for regulatory filings from 2023 onwards. It is also planning a late-stage study in lupus nephritis in a bid to match Benlysta, as well as trials in cutaneous lupus erythematosus and myositis.