AZ's Imfinzi is first immunotherapy to raise survival in biliary tract cancer
News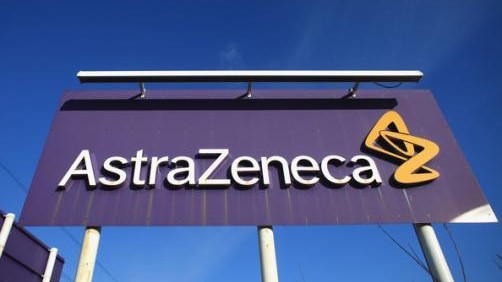 AstraZeneca's checkpoint inhibitor Imfinzi has become the first cancer immunotherapy to improve survival in previously-untreated patients with biliary tract cancer (BTC), a rare and aggressive group of gastro-intestinal tumours.
In the TOPAZ-1 trial, PD-L1 inhibitor Imfinzi (durvalumab) added to standard chemotherapy extended overall survival compared to chemo alone, raising the hope of a new option for a group of patients whose five-year survival rate can be as low as 5% to 15%.
The result throws a lifeline to patients with BTC, particularly after the failure of GlaxoSmithKline and Merck KGaA's much-anticipated bintrafusp alfa in this form of cancer.
Compared to chemo alone, Imfinzi plus chemo also reduced the chances of disease progression or death and increased the overall response rate compared to chemo on its own. Details of the data will be presented at a future cancer conference.
BTC affects around 210,000 people worldwide, including around 50,000 in the US, Europe and Japan, according to AZ.
One type called cholangiocarcinoma is particularly prevalent in China but is on the rise in western countries, while another form – gallbladder cancer – is more common in South America, India and Japan.
Both these types of BTC can often be asymptomatic in the early stages, so patients have often progressed to more severe disease before treatment starts.
"We believe the significant survival benefit demonstrated marks a new era of immunotherapy treatment in this devastating disease, and it advances our commitment to improving long-term survival for patients across these cancers where treatment options are limited," said Susan Galbraith, executive vice president of oncology R&D at AZ.
If approved by regulators, BTC would add to a lengthening list of indications for AZ's checkpoint inhibitor, which grew 22% to $1.16 billion in the first half of the year.
Imfinzi is also approved to treat bladder, non-small cell lung cancer (NSCLC) and small cell lung cancer (SCLC), although its bladder cancer approval was withdrawn in the US earlier this year after a confirmatory clinical trial filed to back up earlier-stage results.
TOPAZ-1 is the second positive trial for Imfinzi in GI cancers, after the HIMALAYA study which showed Imfinzi monotherapy improved overall survival in first-line unresectable liver cancer.