AZ's COVID-19 vaccine trial ready to resume in US - reports
News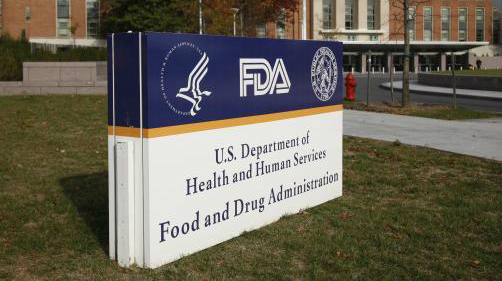 AstraZeneca's COVID-19 vaccine trial could be ready to resume this week in the US after a seven-week hiatus while the FDA completed its review of a serious illness, according to reports.
Citing four sources, Reuters said that the FDA is about to allow the large-scale trial of the shot to resume after it was put on hold on 6 September when a participant in the UK fell ill.
AZ has not confirmed the nature of the illness because of concerns over patient privacy, but according to press reports the person developed the rare spinal inflammatory disorder transverse myelitis.
Reuters said its sources were briefed on the matter but asked to remain anonymous but said the trial could resume later this week.
It is unclear how the FDA characterised the disease that caused the stoppage and the regulator has so far declined to publicly comment on the matter.
The FDA is requiring trial researchers to add information about the incident to consent forms signed by study participants, one of the sources told Reuters.
UK regulators allowed the trial to resume a week after it was put on hold – according to Reuters' sources this was because there was "insufficient evidence to say for certain" that it was not related to the vaccine.
The Medicines and Healthcare products Regulatory Agency (MHRA) recommended that vaccinations should continue but with close monitoring of the affected person and other participants.
The FDA has publicly stated the importance of safety data for COVID-19 vaccines – they will be given to healthy individuals and there is very little tolerance for any side effects.
The regulator has said manufacturers must have at least two months' worth of safety data before filing a COVID-19 vaccine, amid concerns that the Trump administration may attempt to rush approval ahead of the US election on 3rd November.
As Paul Offit, director of the Vaccine Education Center at Children's Hospital of Philadelphia, pointed out to Reuters, regulators have to weigh whether a rare side effect is vaccine-related and could occur again.
Transverse myelitis occurs at a rate of one in 200,000 people and he noted it would be unusual to see it in a trial of 9,000 people.
But other viruses including West Nile and polio can trigger the condition, as well as physical trauma.
Regulators in Brazil, India and South Africa have also allowed trials to resume.
Until the safety issue AstraZeneca had been a frontrunner in the race to produce a vaccine for COVID-19.
Johnson & Johnson has voluntarily put a trial of its potential rival vaccine on hold because of a safety issue.
According to the World Health Organization, there are 44 candidate vaccines in clinical trials, with three shots developed in China listed as most advanced followed by the AZ vaccine.
pharmaphorum has approached AZ for comment.