AZ's Alexion plans hit a snag as Ultomiris flunks ALS trial
News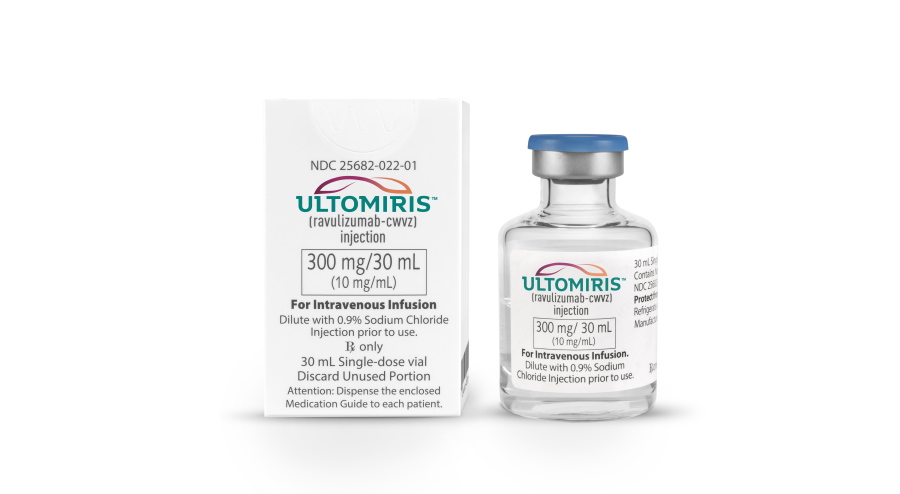 It has only been a month since AstraZeneca's $39 billion takeover of Alexion was completed, but the new combination has already had a setback.
Alexion has dropped development of its Ultomiris drug in amyotrophic lateral sclerosis (ALS), chalking up the first clinical failure for the drug since AZ took control.
The phase 3 CHAMPION-ALS trial showed that Ultomiris (ravulizumab) was unable to move the needle on ALS symptoms at an interim readout of the data, and AZ has decided to discontinue development for the rare and fatal neurodegenerative disease. It had been building towards a possible filing in ALS next year.
Ultomiris lay at the heart of AZ's interest in Alexion, as the company's biggest-selling drug – Soliris (eculizumab) – is already coming to the end of its patent life and other drugmakers including Amgen are developing biosimilar competitors.
The newer drug is a complement C5 inhibitor like Soliris, but is longer-acting so needs less frequent dosing – every eight weeks compared to two weeks.
Ultomiris is already approved to treat the rare blood diseases paroxysmal nocturnal haemoglobinuria (PNH) and atypical haemolytic uremic syndrome (aHUS), and is in clinical trials for generalised myasthenia gravis (gMG) and neuromyelitis optica spectrum disorder (NMOSD), which are all covered by Soliris' approved indications.
Showing efficacy in ALS would have been the first indication that Ultomiris might be able to extend its use beyond that of its predecessor. Alexion has insisted since starting the trials that the programme was always a "high-risk, high-reward" programme, but there's no question that the failure will smart.
Alexion and AZ were hoping that dampening down inflammation in the brains of people with ALS would slow down the degeneration of neurons and help patients with the disease live longer.
"We are disappointed by this outcome and what it means for patients with this devastating disease," said Gianluca Pirozzi, head of clinical development and translational sciences at Alexion, which operates as the rare disease unit within AZ.
"We continue to be confident in the potential of targeting C5 for complement-driven diseases and remain fully committed to our efforts to serve the rare disease community," he added.
Ultomiris is growing fast in its approved indications, rising 48% to just over $700 million in the first six months of the year, but is still way behind the $3.3 billion recorded by Soliris in the same period. Positive results in gMG were reported last month, with regulatory filings se to follow shortly. A phase 3 trial in NMOSD completed recruitment in March.
One company that will be alarmed by the CHAMPION-ALS results is UCB, which is also developing a complement C5 inhibitor – called zilucoplan – for ALS in the phase 2/3 HEALEY ALS Platform Trial. Results from that study are due later this year.