AZ starts phase 2/3 trial of new-variant COVID-19 vaccine
News
AstraZeneca and Oxford University have started dosing patients in a trial of a new version of their COVID-19 vaccine that is designed to target the beta or South African variant of the SARS-CoV-2 virus.
The beta variant – also known as B.1.351 – is estimated to be around 50% more transmissible than earlier strains of SARS-CoV-2, but seems to be able to evade the antibodies generated by current COVID-19 vaccines including AZ's current Vaxzevria (AZD1222) shot.
The start of the phase 2/3 trial comes shortly after former UK Health Secretary Matt Hancock – who resigned from the role yesterday after breaching COVID-19 rules by kissing a colleague – confirmed the government was talking to AZ about ordering supplies of a beta-targeted shot.
The phase 2/3 trial (D7220C00001) will enrol approximately 2,250 participants across the UK, South Africa, Brazil and Poland, with the new version of the shot, called AZD2816, which is made using the same adenoviral technology as Vaxzevria and only involves "minor" modifications, according to AZ.
The new version will be administered as a single booster shot to people who have previously been fully vaccinated with two doses of Vaxzevria or an mRNA vaccine from Pfizer/BioNTech or Moderna, and as a pair of doses to unvaccinated individuals.
A third group who have already received a single dose of Vaxzevria will receive AZD2816 as the second dose four weeks apart, according to AZ.
The beta variant is circulating in the UK at fairly low levels, but has been a concern for health services around the world because of the poor efficacy of current vaccines, as well as preliminary evidence that it might be associated with higher in-hospital mortality.
A small South African study found that Vaxzevria had minimal activity in preventing mild cases of COVID-19 associated with the beta strain, although experts think it could still reduce the risk of developing severe symptoms.
Crucially, while the newer delta or Indian variant seems to be gathering the most momentum in the UK, the current crop of vaccines do seem to be effective against it. That makes the beta strain – even though it is currently only seen at low levels – a prime candidate for booster shot campaigns.
[caption id="attachment_81645" align="alignleft" width="150"]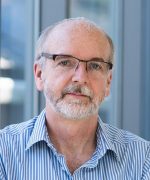 Prof Andrew J Pollard[/caption]
Professor Sir Andrew J Pollard of the University of Oxford, the chief investigator of the new trial, said that "testing booster doses of existing vaccines and new variant vaccines is important to ensure we are best prepared to stay ahead of the coronavirus pandemic, should their use be needed."
Pfizer/BioNTech and Moderna have meanwhile both said they are already working on booster jabs that are more targeted to the beta variant, although these are not thought to have started human trials yet.