AZ pledges to keep prices down, as new drug sales mount
AstraZeneca has joined several other companies by pledging not to raise prices further this year, after a strong set of Q2 results showed the Anglo-Swedish drugmaker is set to return to growth after a difficult period.
But after price rises of around 1-3% earlier this year to counter the effects of inflation, AstraZeneca's CEO Pascal Soriot said "there is a clear commitment to not increase prices in the second half (of 2018)."
AstraZeneca has now joined the likes of Merck & Co, Novartis, Roche, and Pfizer by promising to keep prices down following criticism from president Donald Trump over the price of drugs.
In many cases prices in the US are decreasing because of rebates, said Soriot, who said AstraZeneca has been "been very reasonable with (its) pricing approach in the US."
Soriot made his comments as the company faces a key period where newer drugs are replacing sales lost as older drugs such as cholesterol drug Crestor lose their patent protection.
AZ is beginning the launch of its cancer drug Tagrisso (osimertinib) in first line lung cancer, taking market share from older EGFR drugs such as its own Iressa (gefitinib).
Tagrisso had previously been approved in lung cancer patients that develop a certain single amino acid mutation that renders other EGFR drugs useless.
The mutation spontaneously pops up in around half of patients after long-term treatment with EGFR drugs.
Soriot said that sales were already approaching the $2 billion a year mark, and sales are expected to grow as Tagrisso gains traction in the first-line indication and a wider patient group.
Sales were up 82% compared with last year's Q2, at $422 million.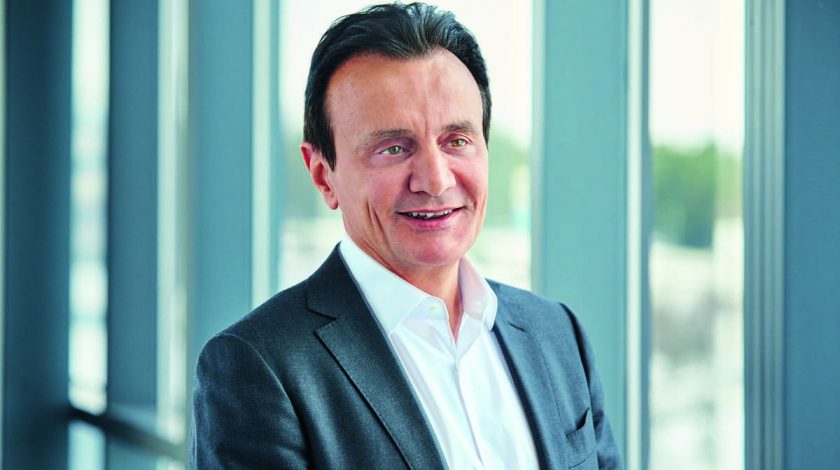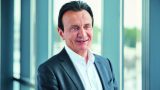 Soriot added that sales of AZ's cancer immunotherapy have reached an "inflection point" after it was approved in a group of lung cancer patients.
Imfinzi (durvalumab) has so far failed to produce results as part of a combination with CTLA4 drug tremelimumab in first-line disease – the combination failed to show a progression-free survival benefit and overall survival data is delayed until later this year.
But an approval in patients with unresectable stage three non-small cell lung cancer, after platinum-based chemotherapy, has kick started sales, which now stand at around $122m per quarter.
Roughly half of the drug's sales were in the new indication, said Soriot.
And Soriot said the launch of Fasenra (benralizumab) has been "incredibly exciting", with sales of $65m in Q2. The drug has failed to produce results in COPD, but in its approved asthma indication the drug has proved a hit, according to Soriot.
"In the US we rapidly became the leader in new prescription. And there is the same picture in Japan and Germany, we believe we have a very strong respiratory biologic on our hands."
Soriot expects a strong performance in emerging markets such as China.
AZ is becoming less reliant on so-called externalisation revenue generated by selling off rights to older drugs – this fell by 53% in the first half to $319m and is expected to be below levels seen last year, Soriot said.
Reiterated guidance of low-single digit growth this year, CEO Pascal Soriot's bullish assessment of the performance of several more recently approved drugs  was enough to drive shares up by 2.5% on the London Stock Exchange.
Don't miss your daily pharmaphorum news.
SUBSCRIBE free here.