AZ highlights data from next-gen oncology drugs at ASCO
News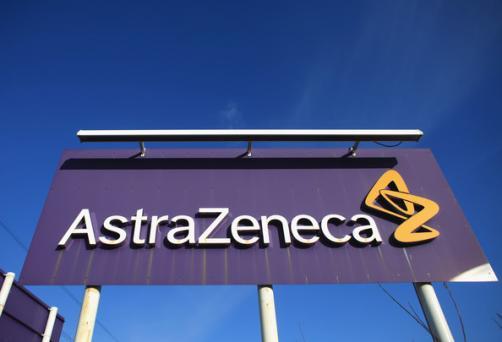 AstraZeneca has unveiled the new drug data it will showcase at ASCO next month, as cancer looks increasingly to be its best bet for future growth.
In a poster presentation at the Chicago conference early next month, AZ will publish data from its closely-watched cancer immunotherapy drug, Imfinzi (durvalumab), with updated efficacy and safety data in advanced or metastatic urothelial carcinoma, its already approved.
Imfinzi, a PD-L1 inhibitor, is in late stage development as part of a combination with a CTLA4 immunotherapy, tremelimumab in this multi-billion dollar indication.
However the company's pivotal progression free survival (PFS) data from its MYSTIC trial of Imfinzi in advanced non-small cell lung cancer won't be ready in time for ASCO, but is expected by the end of July.  More robust overall survival data (OS) is expected by no later than 2018.
AZ will also take the opportunity to release new data about its already-approved ovarian cancer drug, Lynparza (olaparib).
The company will reveal late-breaking data from the OlympiAD trial of Lynparza versus chemotherapy in BRCA-mutated breast cancer – the first positive phase 3 results for a poly-ADP-ribose polymerase (PARP) inhibitor beyond ovarian cancer.
Also from Lynparza are phase 3 data from the SOLO-2 trial, investigating the drug's use in ovarian cancer as a maintenance treatment following chemotherapy.
AZ will also reveal details of a phase 2 trial giving overall survival and updated progression-free survival data for Lynparza and cediranib , compared with Lynparza alone in recurrent platinum-sensitive ovarian cancer.
Finally AZ will give latest data from the AURA3 trial, giving extended evidence of lung cancer drug Tagrisso (osimertinib) on central nervous system metastases.
Tagrisso is already approved in EGFR-positive non-small cell lung cancer with a T790M mutation.
Other companies presenting at ASCO include Tesaro, which has data from its recently-approved PARP inhibitor, Zejula (niraparib), including a combination with Merck & Co's cancer immunotherapy, Keytruda (pembrolizumab) in tough-to-treat "triple negative" breast cancer, or ovarian cancer.
Takeda is another company hoping to use oncology drugs to revive its fortunes. It will publish details of its phase 2 trial of Alunbrig (brigatinib), which is already approved in ALK+ metastatic non-small cell lung cancer.
The Japanese firm will present patient-reported outcomes and quality of life findings from a phase 2 trial of Alunbrig. There will also be phase 3 data from the blood cancer drug Adcetris (bretuximab vedotin) and early and mid-stage data from another blood cancer drug, Ninlaro.