AZ considers options as US gout drug deal backfires
AstraZeneca has said it is considering its options after US pharma Ironwood handed back rights to two gout drugs after revenues struggled to top $1 million a quarter after more than a year on the market.
AZ has been licensing out drugs that don't fit in with its strategic plan, or are approaching the end of their patent life, for several years in order to boost revenues during a tricky period when several big-selling drugs went off-patent.
But in the case of Zurampic (lesinurad) and Duzallo (lesinurad + allopurinol), sales have been dismal since a launch in October 2016 following a US licence agreement struck earlier that year with pharma Ironwood.
Latest figures from Ironwood show revenues of just $1.1 million for Zurampic and Duzallo, and as a result the US pharma is returning US rights to AstraZeneca, which it bought in the deal worth up to $265 million, plus royalties.
As part of the agreement, AstraZeneca manufactured and supplied Zurampic and Duzallo.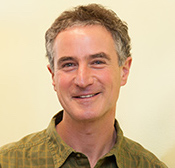 Ironwood's CEO Peter Hecht said the company had terminated the agreement in its entirety after market testing the drug and assessing results last month.
Hecht said: "This action is not taken lightly, but it is an important decision that we believe enables us to allocate capital to the highest return opportunities and drive growth. We are working to maintain appropriate availability of lesinurad for patients and physicians during the termination period."
Ironwood said it expects to save around $75m to $100m in full year operating expenses as a result of the decision and will cut around 125 jobs, mainly sales reps.
It has already cut around 60 reps in January and will incur charges of $10m-$13m in severance costs.
Ironwood will also record a $150m charge, offset with a fair value remeasurement of $30m, in the third quarter as a result. It has also written off $2.2 million in inventory and purchase commitments in Q2.
A spokesperson for AstraZeneca said it is "evaluating implications" of the decision, which will not affect 2018 guidance.
Ironwood's decision will also not affect a separate licensing agreement with Grunenthal covering Zurampic in Europe and certain Latin American countries.
Zurampic is approved by the FDA  for hyperuricemia associated with uncontrolled gout, in combination with a xanthine oxidase inhibitor (XOI).
Duzallo is a combination of lesinurad and allopurinol, an XOI, and is FDA-approved for the treatment of hyperuricemia associated with gout in patients who have not achieved target serum uric acid levels with a medically appropriate daily dose of allopurinol alone.
Don't miss your daily pharmaphorum news.
SUBSCRIBE free here.