AZ builds in genomic medicine with $1bn Pfizer deal
News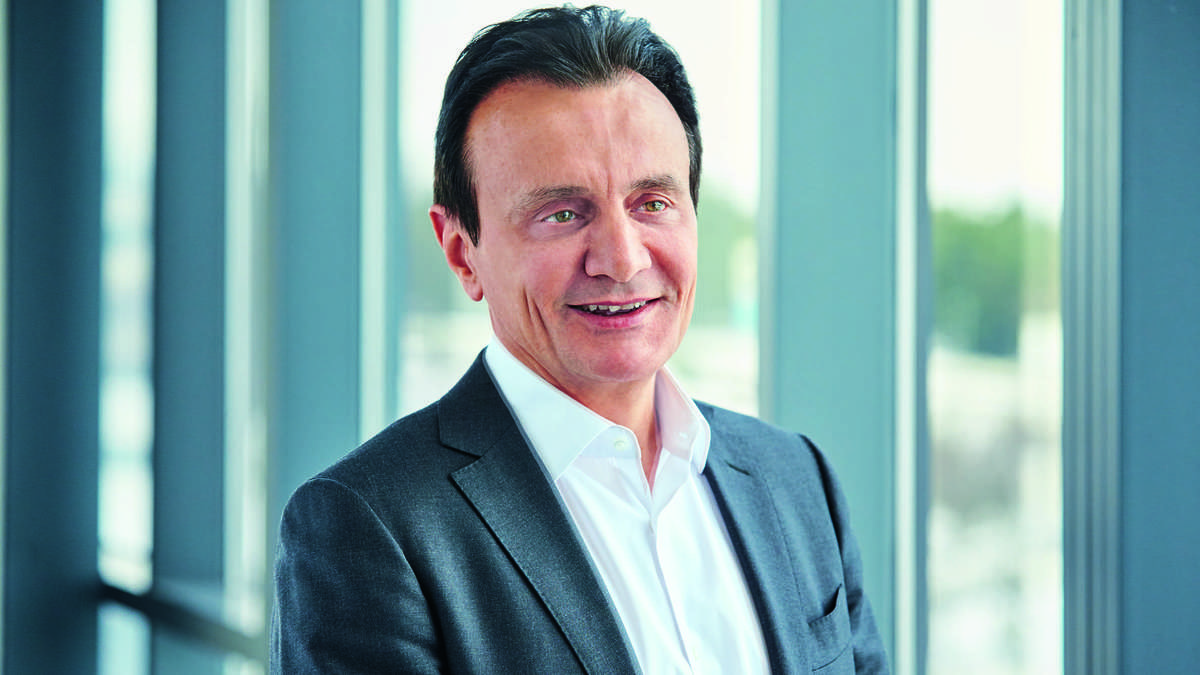 AstraZeneca's rare diseases unit Alexion has agreed to pay $1 billion to acquire Pfizer's early-stage gene therapy pipeline and enabling technologies - the company's first major investment in the technology.
The deal is focused on novel adeno-associated virus (AAV) capsids used for "gene therapy and editing," said AZ. According to the company, these will build its capabilities in genomic medicine, with some Pfizer staff expected to follow the projects to their new home.
AZ isn't known for its work in this area, but has been gradually building its capabilities in-house and through its acquisition last year of LogicBio for around $68 million.
That gave it an in vivo gene-editing technology – called GeneRide – that claims advantages over other approaches, like CRISPR/Cas9, including more precise targeting with no need to make cuts to the genome, which raises the risk of side effects.
Mark Dunoyer, who is chief executive of Alexion and head of AZ's rare disease business, said that the acquisition is a key part of the group's ambition to be a leader in genomic medicine, dedicated to developing treatments for a host of rare and debilitating diseases, around 80% of which are believed to be caused by genetic mutations.
"We look forward to continuing our work to develop enhanced platforms and technologies with broad therapeutic application, while integrating best-in-class expertise to accelerate promising therapeutics into the clinic," he remarked.
AZ already has one clinical-stage genomic medicine acquired, along with LogicBio; namely, LB-001 for methylmalonic acidaemia, which is in phase 1/2 testing. The programme was placed on a clinical hold by the FDA last year, reportedly due to an immune response to the AAV capsid used to deliver the drug, but has since restarted. The Pfizer deal includes a number of preclinical-stage programmes.
Q2 results
The deal was announced alongside AZ's second-quarter results, including sales growth of 5% to $10.9 billion, despite a sharp decline in revenues from COVID-19 medicines and a six-fold increase in operating profit to $2.5 billion.
"Each of our non-COVID-19 therapy areas saw double-digit revenue growth, with eight medicines delivering more than $1 billion of revenue in the first half, demonstrating the strength of our business," said chief executive Pascal Soriot (main picture).
Leading the growth table were rare disease therapy Ultomiris (ravulizumab), up 66% to $713 million, along with cancer immunotherapies Imfinzi (durvalumab) and Imjudo (durvalumab/tremelimumab) - which rose 58% to $1.1 billion - and heart failure therapy Farxiga (dapagliflozin), which brought in $1.5 billion a rise of 41%.
Mene Pangalos to retire
AZ also revealed that its long-serving head of R&D, Mene Pangalos, will retire at the start of 2024 and be replaced by Sharon Barr, who is currently senior vice president and head of R&D at Alexion.
Pangalos has been at AZ for 14 years and was a key figure in the revival of the group's fortunes under Soriot, who took the helm in 2012.
The CEO said Pangalos had delivered "greater than five-fold improvement in productivity" at AZ's R&D division, whilst also "driving deeper collaborations with academic, biotech, and peer organisations, pioneering programmes to promote open innovation, and championing innovation and use of new technologies and modalities."
Soriot also said that Barr brings "outstanding experience essential to the advancement of our leading biopharmaceuticals pipeline and a track record of driving productivity, innovation, and delivery of medicines for patients."