Autolus' solid tumour CAR-Ts will have 'off switch'
News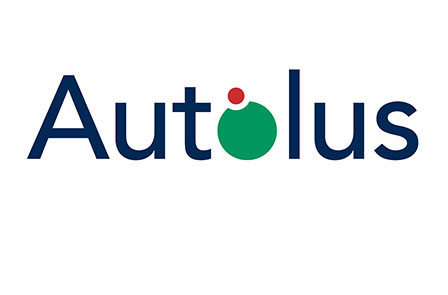 Up and coming immunotherapy company Autolus has published details of an 'off switch' safety feature in its next generation CAR-Ts.
The first generation of CAR T cell therapies, led by Novartis' Kymriah and Gilead/Kite's Yescarta, produce often spectacular results in treating patients with haematological cancers, but can also cause potentially life threatening adverse events.
This is because these 'living drugs' proliferate in the body, and can run out of control, causing the now well known 'cytokine release syndrome' (CRS) and neurotoxicity, which have been fatal in a few cases.
In these CAR-Ts, there is no way of halting the action of the drugs, but Autolus has built its next generation T cell therapies with a fast-acting and permanent "off switch."
The London-headquartered biotech already has already built this feature into its haematological cancer targeted CAR-Ts. These incorporated RQR8, a permanent off switch activated by Roche's Rituxan (rituximab), included in its T cell product candidates AUTO2 and AUTO4.
Today the company has also unveiled the same safety measure in its candidates for solid tumours – one of the next big targets in the increasingly crowded field.
It says it can improve the off switch by using a small molecule rather than a biologic such as rituximab, as this is expected to have better tissue penetration and may require less time to take effect.
This mechanism will work by incorporating Caspase 9 (rapaCasp9) into the T cells, and then targeting these with rapamycin (sirolimus, Pfizer's Rapamune).
The technology is outlined by Autolus' founder and chief scientific officer Dr. Martin Pule and co-authors in the March issue of Molecular Therapy.
[caption id="attachment_31821" align="alignnone" width="180"]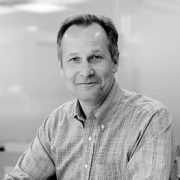 Dr Christian Itin[/caption]
Dr Christian Itin, CEO of Autolus, commented: "We continue to expand our broad array of proprietary T cell programming technologies designed to tackle specific aspects of tumour biology and we are pleased to highlight the article published in Molecular Therapy about our novel small-molecule-activated permanent off switch."
The news is part of a flurry of activity from Autolus in the last few weeks, including the announcement that it is gearing up for a potential IPO on the US Nasdaq exchange.
The company has raised $185 million from its investment syndicate so far, and is tipped as a strong contender thanks to its dual-targeting CAR-T approach.
Its AUTO3 is the first dual targeting CAR-T cell therapy to enter clinical studies targeting CD19 and CD22 with independently-acting CARs, with phase 1/2 studies begun last September.
Its AUTO2 also began phase 1/2 trials in the same month, and became the first multiple myeloma-targeting drug to enter clinical trials. This is a more sizeable market than the leukaemia and lymphoma indications pioneered by Novartis and Gilead/Kite, but Autolus is far from alone in looking to break into this market.