AstraZeneca forges alliance with digital health firm BrightInsight
AstraZeneca has signed a deal with US company BrightInsight to develop digital health products to help patients with chronic diseases manage their conditions.
The partnership will allow AZ to tap into San Jose-based BrightInsight's Internet of Things (IoT) platform to create apps, software and connected devices to help deliver better, more efficient and personalised care.
AZ is the third big biopharma company to partner with BrightInsight after Novo Nordisk – which is working with the tech firm on digital health products for diabetes – and Roche which asked it to develop a dosing calculator for its fast-growing haemophilia A therapy Hemlibra (emicizumab).
First launched in 2018, BrightInsight was spun out of Singapore-headquartered electronics and medical device contract manufacturer and IT giant Flex. It is now independent, although Flex is reported to maintain a sizeable equity stake.
The company concentrates on the biopharma and medical device sectors, which have to adhere to strict privacy, security and regulatory controls when developing digital products.
It says digital health can alleviate some of the biggest concerns in healthcare today, including the length and cost of clinical trials, better remote testing and tracking of patients, access to data and delivery of care.
For AZ, the attraction was a ready-to-go platform that could allow it to focus on digital health products without having to build up the technical underpinnings from scratch.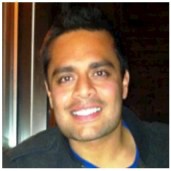 "We quickly dismissed the concept of building our own custom platform," said the drugmaker's chief commercial digital officer Karan Arora (pictured right).
BrightInsight's pre-built platform "accelerates our time to market while allowing us to focus on digital health innovation," he added.
Last year, BrightInsight raised $25 million in first-round financing from investors led by private equity groups New Leaf Venture Partners and Eclipse Ventures.
At the time, it said it would use the cash injection to help develop the platform, for instance by improving the way it integrates with electronic health records (EHRs) and payer and disease management programmes.
Don't miss your daily pharmaphorum news.
SUBSCRIBE free here.