Astellas buys eye gene therapy biotech Quethera for $109m
Japanese Astellas Pharma has bought privately-owned biotech Quethera for $109 million, gaining access to its gene therapy focused on developing novel treatments for glaucoma and eye disorders.
UK, Cambridge-based Quethera runs an ophthalmic gene therapy programme, which uses a recombinant adeno-associated viral vector system (rAAV) to introduce therapeutic genes into retinal cells to effectively treat glaucoma.
The lead pre-clinical candidate of this programme has demonstrated significantly improved survival of retinal ganglion cells (RGCs) in pre-clinical models.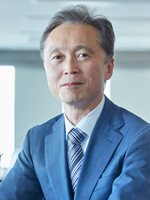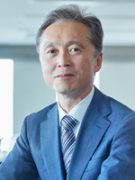 Kenji Yasukawa, president and CEO at Astellas, said: "This acquisition demonstrates Astellas' commitment to proactively incorporate state-of-the-art scientific and technological advances and turn them into VALUE for patients."
"We believe the rAAV program has potential as a new therapeutic option for the treatment of refractory glaucoma through an intraocular pressure (IOP)-independent mechanism. It would address a high unmet medical need in glaucoma patients who are at risk of losing their eyesight."
Peter Widdowson, CEO of Quethera, commented on the acquisition announcement: "Quethera's novel technology approach is focused on exploring potential treatment options for common ophthalmic diseases, such as glaucoma, that can cause blindness and severely affect patients' quality of life."
"This deal enables us to accelerate our evaluation of this investigational technology program to see if we can slow or prevent disease progression for these patients."
Under the terms of the deal, Astellas paid up to £85 million, just under $109 million, in upfront and contingent payments. The company declined to provide information on what those milestone contingencies might be. When the deal is completed, Quethera will become a full subsidiary of Astellas.
Astellas said the acquisition of Quethera will have an "immaterial" impact on the company's financial results for this year.
This acquisition further strengthens Astellas' gene therapy platforms for eye disease.
In 2016, the Japanese company entered into a licensing agreement with CLINO Corporation for its gene therapy treatments for retinitis pigmentosa. CLINO was developing adeno-associated virus-modified volvox channelrhodopsin-1 for the treatment.
Two years previously, Astellas forged a research agreement with Harvard Medical School investigator Constance L. Cepko for genetic treatments for retinitis pigmentosa, a degenerative disease caused by genetic mutations and characterised by loss of peripheral and night vision.
Don't miss your daily pharmaphorum news.
SUBSCRIBE free here.