Asia's health tech activity remains strong over 2019
News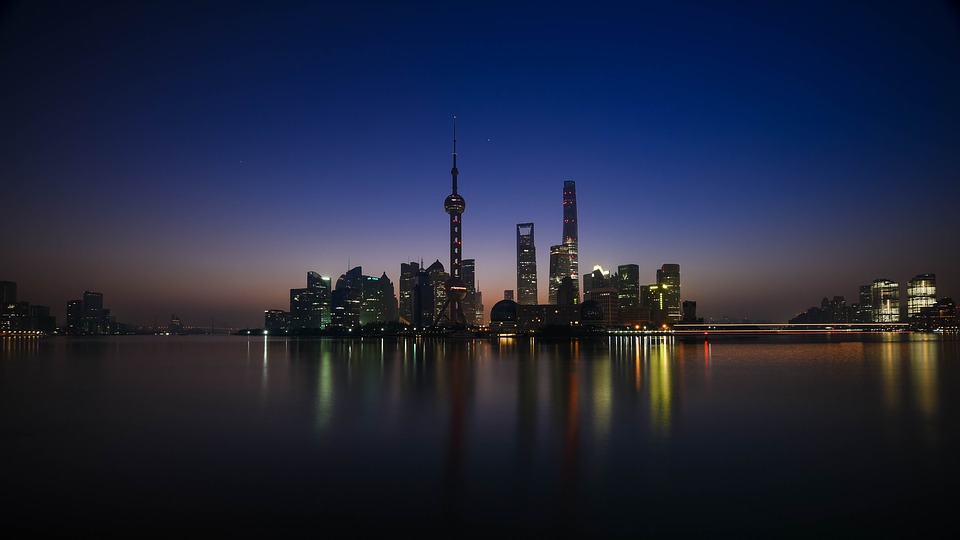 A recent report by Galen Growth shows that in 2019, the total funding deployed in health tech in Asia continued its momentum and closed at $5 billion across 340 deals. 
"This marks another strong year for health tech in the region, echoing the true opportunity that the sector represents for all industry verticals in the years to come," the authors said.
The 2019 Year End Asia Pacific health tech Investment Landscape report found that the Asia Pacific region managed to continue its strong performance by recording another $1 billion of investments in health tech companies in Q4 2019.
By reaching the $5 billion close, the sector beat projections made in October 2019, showing its ability to weather the region's geopolitical and domestic headwinds.
Another key trend was the maturing funding pipeline towards larger deals. Although there was shrinking Early stage and Series A deal activity, Series B deal value share continued to grow, grabbing 33% of total funding in 2019.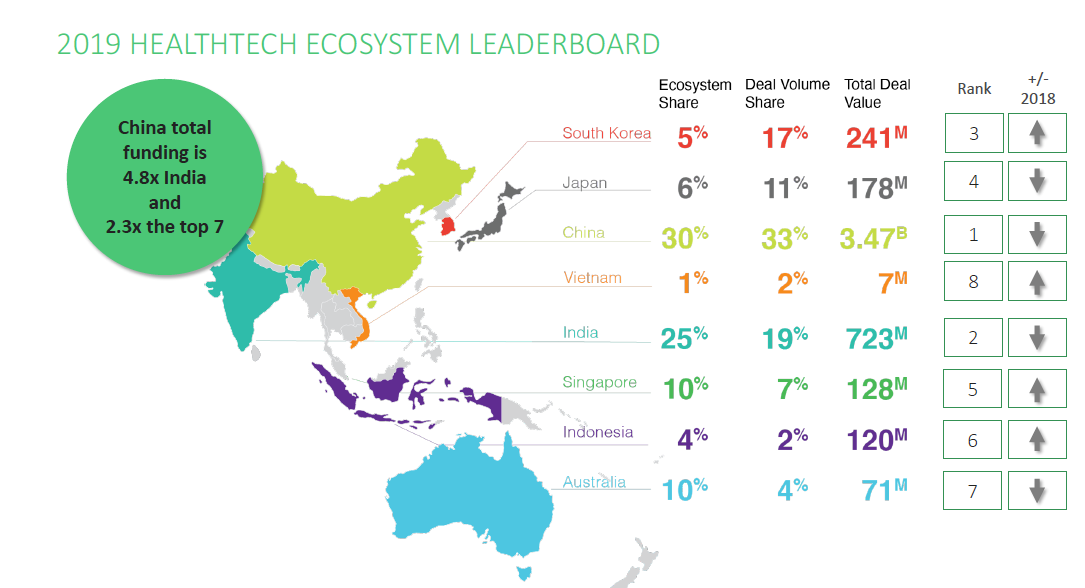 One of the breakout markets in 2019 for health tech was Southeast Asia. Investment in the region broke previous records and doubled in 2019 to $266 million – a growth of 2.25X, which the report says reflects growing maturity in the ecosystem. 
Regionally, Singapore and Indonesia comprised approximately 93 percent of the total funding value invested in 2019. Although Singapore maintained its deal volume share leadership position with 54 percent of the share, this figure has shrunk since 2018 as neighbouring countries – such as Indonesia, Malaysia, Vietnam and Myanmar – expanded their ecosystem and attractiveness.
In Southeast Asia, while the total early stage deal volume share is shrinking, the reports finds that growth stage deals continue to gain momentum, now representing 37.5 percent of all shares in 2019 and up to 85 percent as compared to 2018. The average funding value increased by 2.5X to $5.6 million as compared to 2018.
Meanwhile, health tech investment activity in China dropped significantly by 37 percent to $3.4 billion in FY 2019. This was projected to have been caused by weakening investor appetite borne by political headwinds and a domestic economic slowdown. Despite this, the country remains the top funder with the largest number of deals across the health tech ecosystem and mainland Chinese investors made up the bulk of the top ten health tech investments across the entire Asia Pacific.
2019's other leading performer was India, which broke all its funding records for health tech by closing at $723 million. The country also closed its largest single deal ever after PharmEasy raised $220 million in November 2019. 
Although there were fewer deals – with only 65% executed (down 39% vs. 2018), total funding grew to an all-time high – closing 33% above 2018 values. Out of all categories available in India, Online Marketplaces captured most of the funding in 2019.