Another HIV vaccine falls by the wayside, as J&J admits defeat
News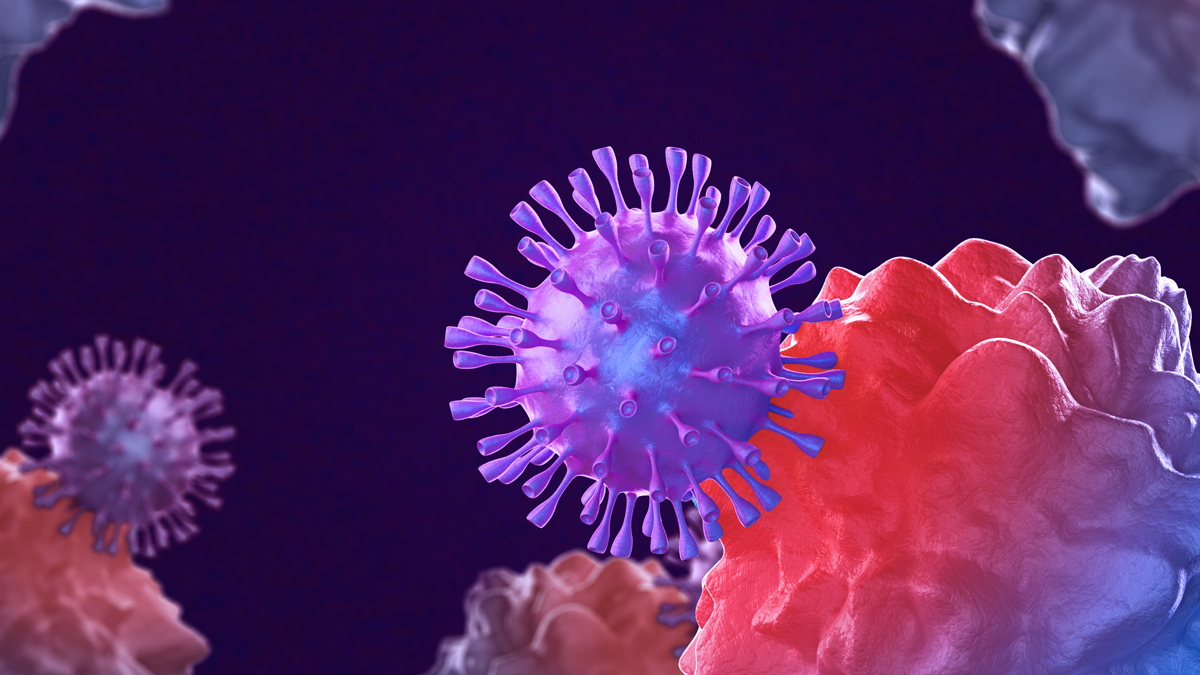 Prospects for Johnson & Johnson's HIV vaccine effort have looked shaky since one of its shots failed to protect women in sub-Saharan Africa against infection with the virus in a phase 2b trial reported in 2021, and the company has now abandoned the programme altogether after a phase 3 readout.
The Ad26.Mos4.HIV vaccine – which uses the same adenoviral technology as J&J's COVID-19 vaccine and targets four HIV antigens – was shown to be safe in the late-stage Mosaico trial, but was not effective compared to placebo at preventing HIV infection.
The study, also known as HPX3002 and HVTN706, started in 2019 amid great expectations for the vaccine, and enrolled 3,900 men who have sex with men (MSM) and transgender individuals considered to be at elevated risk of HIV in the Americas and Europe.
It was dosed four times over a year, with a mix of soluble proteins – Clade C/Mosaic gp140, adjuvanted with aluminium phosphate – also administered at visits three and four to try to boost its ability to stimulate an immune response.
An interim analysis by the trial's data and safety monitoring committee concluded that "the regimen does not protect against HIV and the study is not expected to meet its primary endpoint." It had been due to generate final results next year.
J&J reiterated its commitment to developing a safe and effective HIV vaccine and said it would use the data from Mosaico and the phase 2b Imbokodo study in its future efforts, but the demise of AD26.Mos4.HIV effectively knocks it back to square one.
Earlier clinical results suggested that Ad26.Mos4.HIV was better at stimulating antibodies against HIV than an earlier version that targeted three antigens.
J&J's head of vaccines R&D, Penny Heaton, said the company was disappointed by the outcome and stands "in solidarity with the people and communities vulnerable to and affected by HIV."
She added that while there have been "significant advances in prevention since the beginning of the global epidemic, 1.5 million people acquired HIV in 2021 alone, underscoring the high unmet need for new options and why we have long worked to tackle this global health challenge."
Despite more than 30 years of research, the tendency of the virus to mutate means that classical approaches to vaccine design have been ineffective, and at least four prior vaccine candidates have failed in clinical trials.
In 2021, the HVTN 702 study of two co-administered HIV candidate vaccines from Sanofi Pasteur and GlaxoSmithKline, combined with GSK's adjuvant MF59, was also discontinued due to a lack of efficacy.
The hope now is that the mRNA technology that proved so effective against COVID-19 could open a path forward. Last year, Moderna started clinical trials of multiple mRNA-based HIV vaccine candidates, including some intended for use in combination, so they can target a broad range of HIV antigens.