Amgen names Moderna's Paul Burton as its new CMO
News
Amgen has appointed a new chief medical officer, enticing Paul Burton away from Moderna, where he has held the CMO role for nearly two years.
The biotech major said in a LinkedIn post that Burton – who previously spent 16 years at Johnson & Johnson, including several years as chief global medical affairs officer at its Janssen division – will oversee a newly-created chief medical officer position with expanded responsibilities.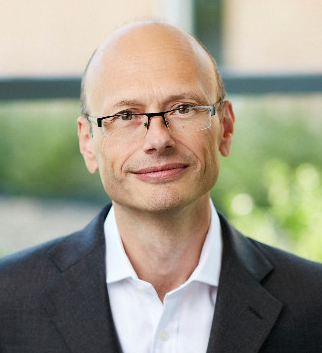 In the revamped CMO role he will oversee global medical, global regulatory affairs and strategy, and global patient safety, as well as R&D strategy and operations, and will report to Amgen's executive vice president of R&D, David Reese.
It marks a return to Amgen for Burton, who previously worked for the company as a global development leader at an earlier stage in his career.
He is taking the reins from senior VP of global medical, Darryl Sleep, who has been acting CMO since Amgen announced a restructuring of its operations and hundreds of layoffs earlier this year, citing intensifying pressure on drug prices and high levels of inflation. Sleep will return to his former once Burton takes up the new role on 26th June.
Amgen has been hit hard by measures introduced in the US' controversial Inflation Reduction Act (IRA), with several of its products named in the latest list of drugs that are subject to enforced rebate payments, due to price rises that ran higher than inflation.
Burton is a trained medic with postgraduate training in cardiovascular surgery and has a PhD in molecular and cellular biology from Imperial College London, and in more than 20 years of pharma industry experience has worked across all phases of drug discovery and development, leading research teams in oncology, cardiovascular, and metabolic diseases.
He joins Amgen at a time when it is also struggling to push through an acquisition of Horizon Therapeutics in the face of pushback form the Federal Trade Commission (FTC), which has been viewed as a way to help plug a looming revenue gap.
The company is heading towards a major patent cliff in the next few years, losing market exclusivity for big brands like osteoporosis therapy Prolia and bone metastasis drug Xgeva (both denosumab), psoriasis drug Otezla (apremilast), and Kyprolis (carfilzomib) for multiple myeloma.