Almirall strikes option deal to buy Bioniz and dermatology drug BNZ-1
News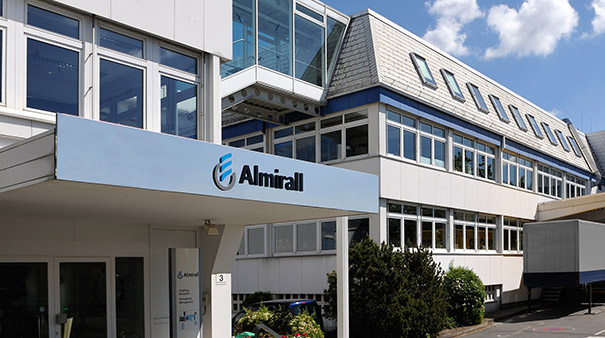 Almirall has begun an option agreement with California's Bioniz, which could see it buy the entire company and its skin cancer and alopecia drug BNZ-1.
The agreement hinges on some upcoming clinical trial results, and the official FDA End of Phase 2 meeting minutes: BNZ-1 is currently in clinical development in refractory cutaneous T-cell lymphoma (CTCL), a rare form of skin cancer, as well as a rare form of hair loss caused by problems in the immune system.
If talks with the FDA go well at an end of the phase 2 meeting and the drug seems to be working against certain biomarkers, Almirall has 60 days to exercise its option.
The Spanish pharma will pay $47m to Bioniz to exercise its option, on top of the upfront payment of $15m it just paid to get the deal moving.
Almirall will make additional payments if certain development, regulatory and commercial goals are met.
After exercising the option Almirall will begin a research collaboration to further assess BNZ-1, a novel multicytokine inhibitor in CTCL, and the rare autoimmune hair loss disorder alopecia areata, for which there are no approved treatments.
There will also be a separate collaboration to develop at least three drugs for the clinic from Bioniz's cytokine inhibitor platform technology.
After opting-in, Bioniz will spin off other assets than BNZ-1 as well as the proprietary platform technology to a NewCo. and Almirall will continue with the development of BNZ-1.
For the time being, Bioniz will complete the current ongoing phase 1/2 clinical trial in CTCL and the parties will collaborate to define the future CTCL development activities.
BNZ-01, is a PEGylated peptide that functions as a selective inhibitor of cytokines IL-2, IL-9, and IL-15.
BNZ-01 has been tested in phase 1 Single Ascending Dose and Multiple Ascending Dose and is currently being evaluated in a phase 1/2a study in CTCL patients and ready to start a phase 2 proof of concept study in alopecia areata.