Allergan and Gedeon Richter set to expand use of bipolar drug
Allergan and Gedeon Richter are closing in on a new use for their drug Vraylar, after it succeeded in a late-stage study in severe bipolar depression.
A once-daily pill, Vraylar (cariprazine) is already approved to treat manic or mixed episodes of bipolar disorder and schizophrenia in adults, and last month gained FDA approval for maintenance treatment of schizophrenia.
The companies said they plan to file results of the RGH-MD-54 trial with the US regulator in the second half of next year in a bid to get the drug approved in the new indication.
Results showed that both doses assessed – 1.5mg and 3mg – showed a significantly greater improvement than placebo for the change from baseline to week 6 on the Montgomery-Asberg Depression Rating Scale (MARS) total score.
The randomised, double blind, placebo-controlled, parallel-group trial involved 488 patients, who underwent a no-drug screening period of around 7-14 days, followed by six weeks of double-blind treatment and a one-week, no investigational product safety follow-up period.
Sedation, somnolence, dizziness, restlessness and nausea were the most commonly reported adverse events (reported with a frequency of 5% or greater and at least twice that of placebo). In this study, 5.0% of cariprazine treated patients discontinued due to adverse events versus 2.5% of placebo treated patients.
There are a limited number of treatment options for bipolar depression, the most recently approved by the FDA is Sumitomo Dainippon Pharma's Latuda (lurasidone).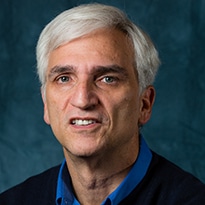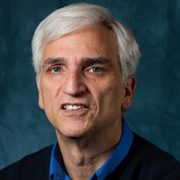 "There are a limited number of products approved to treat bipolar depression and even fewer products that have been studied and approved to treat the full spectrum of bipolar disorder, from mania through depression," said Gary Sachs, MD, associate clinical professor of psychiatry at Harvard Medical School.
"Having another product proven to treat the full range of bipolar disorder would be a welcome addition to the treatment options currently available to the psychiatry community and patients."
The other drugs in this indication have now gone generic: there is a combination of olanzapine (formerly Lilly's Zyprexa) and fluoxetine (Lilly's Prozac), and monotherapy with AstraZeneca's Seroquel (quetiapine), which has also lost patent protection.
Vraylar's mechanism of action is unknown, but results in a partial agonist activity at central dopamine D2 and serotonin 5-HT1A receptors, and antagonist activity at serotonin 5-HT2A receptors.
Gedeon Richter discovered and co-developed Vraylar, and Allergan holds its licence in the US and Canada.
Don't miss your daily pharmaphorum news.
SUBSCRIBE free here.