Affimed and Roche ink $5bn plus cancer immunotherapy deal
Germany's Affimed has signed a deal with Roche's Genentech unit to develop cancer immunotherapies that activate natural killer cells, in a deal potentially worth more than $5 billion.
The first wave of immunotherapies to hit the market focused on the PD-1/PD-L1 checkpoint, which activates a cancer-fighting attack from T-cells.
But with several of these drugs already on the market the hunt is on for other checkpoints that could bring in other components of the innate immune system.
And natural killer (NK) cells are a prime target for companies like Affimed and rivals such as Nektar, which has already signed a deal to develop immunotherapies with Bristol-Myers Squibb, covering combinations with its PD-1 checkpoint inhibitor Opdivo.
Roche's new strategic collaboration with the German biotech starts with $96 million up front, but with milestone payments and royalties of up to $5 billion.
The companies will develop and market novel NK cell engager-based drugs to treat several cancers.
Affimed has proprietary technology enabling generation of both NK and T-cell engaging antibodies, which are of interest to Roche's Genentech unit.
The collaboration includes candidate products generated from Affimed's Redirected Optimised Cell Killing ROCK platform and multiple undisclosed solid and haematologic tumour targets.
Affimed and Genentech will collaborate on the discovery, early research and late-stage research phases. Genentech will be responsible for clinical development and marketing worldwide.
Affimed's CEO Adi Hoess said: "This strategic partnership marks an important step on our path to leverage the full potential of innate immune cells in oncology."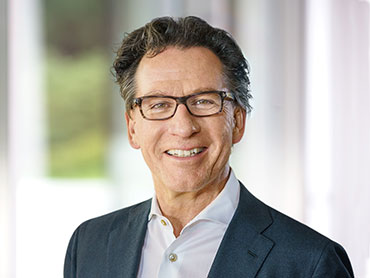 James Sabry, global head of partnering at Roche, said: "This collaboration is based on Affimed's innate immune cell drug discovery and development expertise and our team's deep understanding of cancer immunology."
Don't miss your daily pharmaphorum news.
SUBSCRIBE free here.