Exploring a united vision for British pharma at Anthropy - the pharmaphorum podcast
Market Access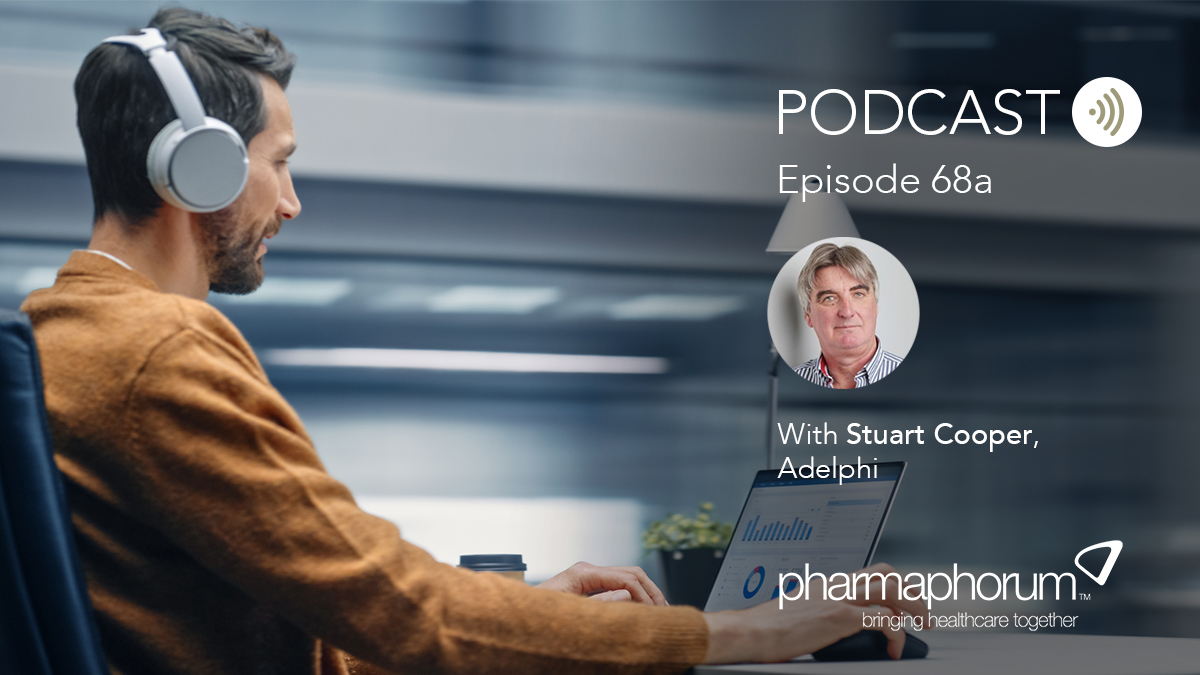 Anthropy 2022 brought climate change to industry in Cornwall in (a very wet and windy) early November, settling cosily into the truly eco-minded environs of the Eden Project and firing up fervent and necessary conversations on sustainability, accessibility, and action plans.
Amidst all this, Adelphi Group's CEO Stuart Cooper found a moment to sit with pharmaphorum web editor Nicole Raleigh and discuss just how exciting it was to bring to vibrant and discursive life the ethos of Anthropy – a united vision for British business, including pharma, and the future of this nation overall.
Stuart Cooper admitted that attending Anthropy was in itself for the purpose of learning, of understanding what healthcare and biopharma can do with regards to improving its place in the global, as much as the British, plan and bettering people's lives; that is, beyond tablets and sickness maintenance. It is a case of prevention, rather than cure, Adelphi asserted and as was reiterated across the Anthropy event sessions – and that relies on patient trust.
Sustainability, of course, comes in many guises. Increasingly, pharma has included in its company structure officer roles for management of this, not just as regards industry operations, but sustainability and improvement of patient care and living, also. Then, we discuss the topic of ESG. After all, it's not just about profit-making, but societal contributions – and that is begun from graduate intake up in Adelphi's present recruitment plan. Thus, Adelphi for the Future encompasses philanthropy, community, and global activities, colleagues contributing to society both local and wider spread afield.
Discussing Adelphi's two sponsored cross-industry and cross-cause Anthropy sessions, with their focus on bettering the quality of lives, Stuart questions what else can be done in biopharmaceutical invention processes in order to bring more and more successful cures and help patients manage their lives. Again, the importance of patient trust comes into the conversation. Yet, treatments that extend lifespans must also note how that pertains to later life, to care therein and illness, including arthritis and dementia – often extending to hospice care.
At the end of the day, it becomes clear that it comes down to people: getting involved, pushing companies forward as successful businesses, yes, but pushing into success in sustainability and better life causes, also. And then, people themselves must adopt healthy lifestyles, and – never to be forgotten – have fun in the process, too.
You can listen to episode 68a of the pharmaphorum podcast in the player below, download the episode to your computer, or find it and subscribe to the rest of the series in iTunes, Spotify, Stitcher, and Podbean.