3rd Cell Engager Summit
Events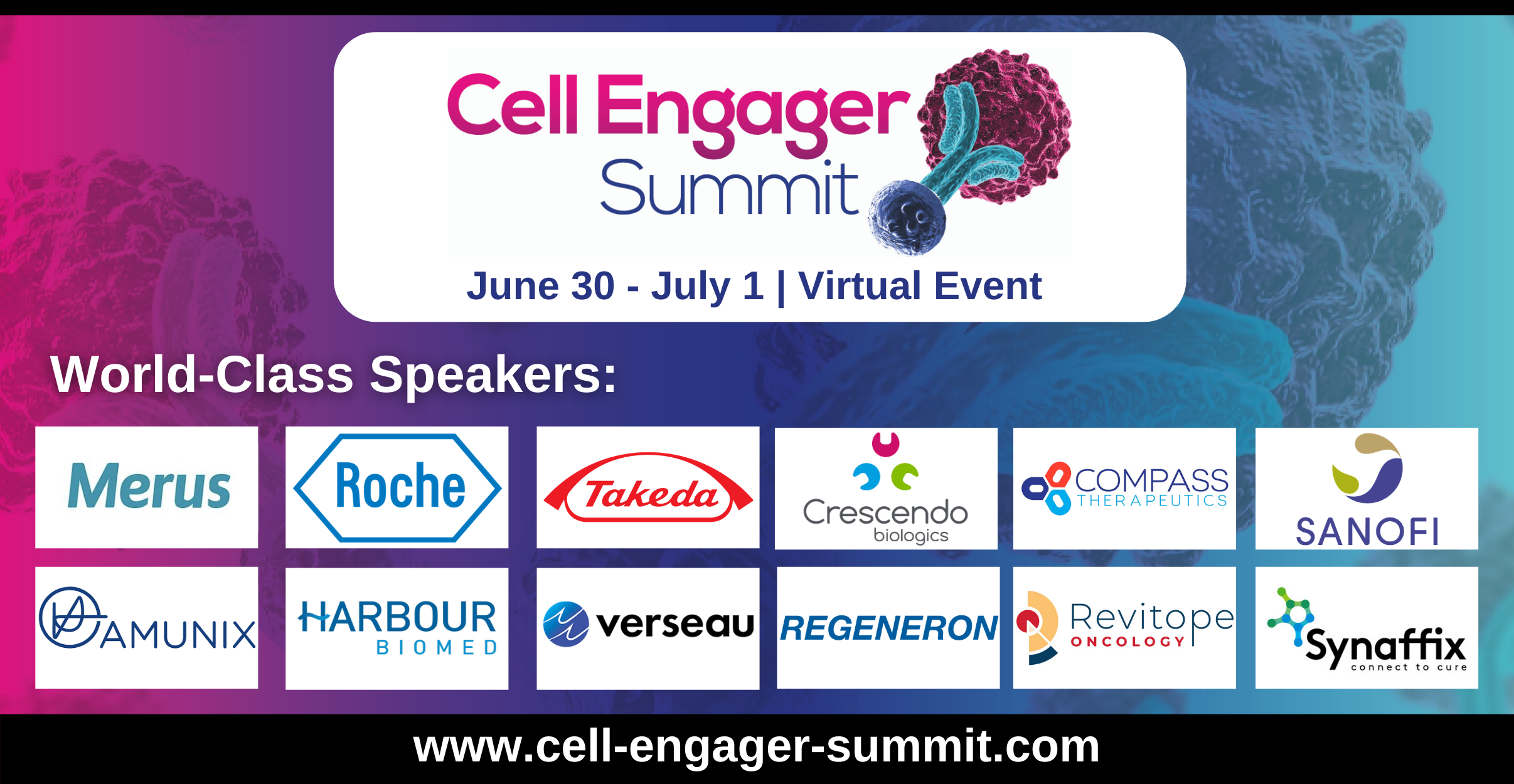 With that in mind, the 3rd Cell Engager Summit (June 30 – July 1) is the only industry-led meeting focused on developing multi-specific cell engaging therapies in solid tumor indications, and accelerating early discovery innovation into the clinic.
With over 32 world-class speakers set to share their ground-breaking insights, this is a learning and networking experience you won't want to miss. You will learn how development teams are improving the therapeutic window for cell engagers in the solid tumor microenvironment by targeting tumor antigens and modulating co-stimulatory receptors.
Download the full event guide here for more information on what you can look forward to
Below are a few highlights you won't want to miss:
Drive efficacy in solid tumors with solid tumor targets addressed by Roche, Amgen, Pfizer, Merus, and Compass Therapeutics
Modulate the immune system to drive efficacy via co-stimulatory targets to drive efficacy in solid tumors with Xencor, Harbour Biomed, Crescendo Biologics, Pieres, and Aptevo
Harness the power of the innate system for cell engagers and overcome the tumor microenvironment with Merck, Lava Therapeutics, Verseau Tx, and oNKo-Innate
Improve the therapeutic window of cell engagers – address toxicity, half-life and CRS with Amunix, Synaffix, Revitope, and TeneoBio
Join our exclusive pre-conference workshop hosted by MacroGenics focused on 'Risk Mitigation in Translation & Clinical Development of Cell Engagers'
Sound interesting? Access the full conference agenda and speaker line-up here
Join your peers as we strive to overcome the challenges associated with developing cell engagers targeting solid tumors, and share the latest insights on accelerating the approval of cell engager drug candidates.
For more information, please visit www.cell-engager.com or email us at info@hansonwade.com.